Milos J. Janicek, MD, PhD, MHCM
Associate Professor, Radiology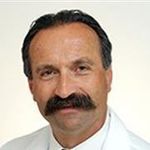 88 E. Newton St Newton Pavilion
Biography
Milos Janicek, MD, PhD, serves as an Associate Professor of Radiology in Body Imaging at the Chobanian and Avedisian School of Medicine. For several years he served as Section Chief in the department of Radiology. As a former fellow at the Dana Farber Cancer Institute, he developed a special interest in tumor Imaging and infrared imaging application in tumor biology and continues to conduct research in these subfields. Dr. Janicek holds duel certification in diagnostic radiology and nuclear medicine by the American Board of Radiology.
Research/Scholarship:
I have chosen the field of Radiology with intention to combine clinical contribution with my strong interest in research. Looking back at my very diverse, yet, productive carrier, I believe that I have accomplished a lot nearing my goal: In 1986, I joined BWH, HMS as a research fellow. I explored modeling of new vessel formation after arterial occlusion, investigating the natural history of endothelial injury, and clinical implications of platelet activation. My proudest cooperation was that with J. Folkman's laboratory exploring the angiogenesis inhibition. At the DFCI, I focused on the imaging of secondary malignant skeletal disease and of aggressive malignant lymphoma. My interest in oncologic imaging, particularly related to prognostication of sequential imaging is the essence of my current BMC research of Immuno-Therapies on model of Malignant Melanoma applying prior experience from PET-CT and gallium-67 in lymphoma. I developed a novel imaging application using infrared imaging for re-staging of cancer patients, using tumor perfusion assessment with PET and Doppler ultrasound as an index of very early therapy response in multi-center trial of Gastrointestinal Stromal Tumor in collaboration with Novartis Pharmaceuticals. I served in CALGB panels of Lymphoma Experts on imaging in Immunotherapy for low grade lymphomas (LEXCOR group) organized by IDEC pharmaceutical, San Diego, CA leading to one of major modern epics: RITUXAN and ZEVALIN therapy of multiple tumors. At BMC, I was involved in organizing my own multidisciplinary team around Neuroendocrine Tumor, monitoring and therapeutic implications of functional imaging, Y-90 therapy, and bridging to Ga-68 DOTATATE. It was a foundation of my current interest in a novel approach to RECIST scoring in era of Immune therapies (IT). Replacing traditional restaging with measure of "therapeutic Impact" of treatments discussed at ASCO 2019 and ASCO-SITC 2020 and ARRS 2023. Focusing on Malignant melanoma and IT with our Oncology Group will test our research on upcoming multicenter biomarker driven Anti-PD-1 therapy in Melanoma.
Education
Palacký University, Olomouc

, MD

Jan Evangelista Purkyne University

, PhD