Maya Mauch, MD
Assistant Professor, Family Medicine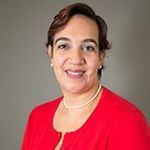 Biography
Maya Mauch, MD is an Assistant Professor of Family Medicine at the Chobanian and Avedisian School of Medicine. She obtained her Bachelor's Degree at Brown University in Human Biology. She then worked as a research assistant in the HIV clinic at Boston City Hospital. She obtained a Master's in Public Health at BU with a focus on Maternal and Child Health and then worked at John Snow Inc. (JSI), a public health consulting firm in Boston, conducting projects with community-based organizations serving minority populations across the US. Maya then pursued her Medical Degree at the University of Massachusetts. Maya was part of a longitudinal pathway program focusing on multiculturalism. She was also a member of the FM Interest Group and SNMA. Maya conducted a Senior Scholars project looking at infant mortality trends in Worcester. This project was selected as one of the top three research projects in 2014 and was presented at multiple community and professional venues including APHA and ACOG. The following year Maya expanded her project to look at key factors contributing to high infant mortality rates within Worcester's Latino community.
Education
University of Massachusetts Medical School

, MD

Boston University School of Medicine

, MA

Boston University School of Public Health

, MPH

Brown University

, BA
Publications
Published on 3/1/2013

Gardiner P, Jarrett K, Filippelli A, Pecci C, Mauch M, Jack B. Herb use, vitamin use, and diet in low-income, postpartum women. J Midwifery Womens Health. 2013 Mar-Apr; 58(2):150-7. PMID: 23590486.

Read at: PubMed

Published on 1/1/1998

Stone VE, Mauch MY, Steger K. Journal of Acquired Immune Deficiency Syndromes. Provider attitudes regarding participation of women and persons of color in AIDS clinical trials. Lippincott Williams & Wilkins. Philadelphia. 1998; 19(3):245-253.

Published on 1/1/1997

Stone VE, Mauch MY, Steger K, Janas SF, Craven DE. Journal of General Internal Medicine. Factors Affecting Participation of Women and Persons of Color in AIDS Clinical Trials. Springer Science+Business Media. Berlin. 1997; 12(3):150-157.