Lisa Allee, MSW
Assistant Professor, Surgery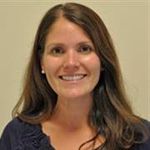 88 E. Newton St Newton Pavilion
Biography
Lisa Allee, MSW, LICSW currently holds an appointment at Chobanian and Avedisian School of Medicine. She graduated with her Bachelors in Psychology from Northeastern University and her Masters in Social Work from University of Pennsylvania. She previously worked for ten years as a Clinical Social Worker for Inpatient Pediatrics and Pediatric Intensive Care here at BMC. Since 2006 she has been spearheading evidenced based injury prevention programs and in 2011 created and became Director of BMC's Community Violence Response Team. Her responsibilities include overseeing development, deployment and maintenance of injury prevention programs for the department.
Her clinical research interests involve injury prevention throughout the lifespan. Her current research projects include research on older adult driving, safe sleep for infants and toddlers, PTSD and Depression among Trauma and Acute Care surgical Patients as well as lower level violence related injury recidivism. Our injury prevention programming efforts include a BMC Low Cost Helmet Program, Cribs for Kids©, BMC Child Passenger Safety Program and the Community Violence Response Team amongst others.
Apart from her duties and responsibilities at BMC, she is also involved in various membership and leadership roles in professional chapters across New England as well as Nationally. She currently co-chairs MassPINN, The Massachusetts Prevent Injuries Now! Network which was founded in March 2006 as part of Centers for Disease Control-funded project to support injury prevention efforts at the state level. She is a member of MA COT – IPC Consortium, the New England Injury and Violence Prevention Research Collaborative and the Eastern Association for the Surgery of Trauma amongst others . She also continues to serve as a mentor to many medical students performing research projects for the department.
Education
University of Pennsylvania

, MSW

Northeastern University

, BS