Lee E. Goldstein, MD, PhD
Associate Professor, Psychiatry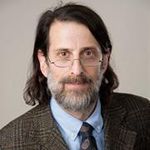 670 Albany St Biosquare III
Biography
Background
Dr. Lee Goldstein received a bachelor's degree in humanities and biology from Columbia University and went on to complete his medical and doctoral training at Yale University. Dr. Goldstein completed an internal medicine internship and residency program in psychiatry at Harvard Medical School. He was previously an Assistant Professor of Psychiatry at Harvard Medical School, as well as the Director of the Molecular Aging & Development Laboratory and Center for Biometals & Metallomics at the Brigham & Women's Hospital, Boston. Dr. Goldstein joined the Chobanian and Avedisian School of Medicine, College of Engineering, Photonics Center, and the BU ADC in December 2007. Most notably, in 2018 Dr. Goldstein's study in the journal Brain identified evidence of early CTE brain pathology after head impact—even in the absence of signs of concussion, providing the best evidence to date that head impact, not concussion, causes CTE.
Research Interests
Dr. Goldstein's work is focused on understanding the role of abnormal protein aggregation in chronic degenerative disorders of aging. The work in his laboratory concentrates on Alzheimer's disease, age-related cataracts, and other common diseases of aging that involve pathogenic protein aggregation. His team recently discovered the first evidence of Alzheimer's disease-associated amyloid pathology outside the brain as well as a new transcription factor that plays a crucial role in cellular differentiation within the lens and brain. He and his laboratory are developing a laser-based diagnostic technology that will hopefully detect Alzheimer's disease years before the first symptoms emerge.
Awards/Memberships
Dr. Goldstein has received honors from numerous organizations, including the Harvard Medical School, National Institute of Mental Health, National Alliance for Research on Schizophrenia and Affective Diseases, Alzheimer's Association, the American Psychiatric Association, and the Optical Society of America. He is a Diplomate of the American Academy of Neurology and Psychiatry.
Other Positions
Associate Professor

,

Neurology

,

Boston University Chobanian & Avedisian School of Medicine

Associate Professor

,

Pathology & Laboratory Medicine

,

Boston University Chobanian & Avedisian School of Medicine

Associate Professor

,

Ophthalmology

,

Boston University Chobanian & Avedisian School of Medicine

Member

,

Evans Center for Interdisciplinary Biomedical Research

,

Boston University

Director

,

Molecular Aging & Development Laboratory

,

Boston University Chobanian & Avedisian School of Medicine

Graduate Faculty (Primary Mentor of Grad Students)

,

Boston University Chobanian & Avedisian School of Medicine, Graduate Medical Sciences
Education
Yale University School of Medicine

, MD

Yale University

, PhD

Columbia University

, BA