Krupa Patel, MD
Assistant Professor, Medicine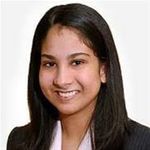 Biography
Dr. Krupa Patel is an internist in Boston, Massachusetts. She received her medical degree from Chobanian and Avedisian School of Medicine and has been in practice for 3 years.
Education
Boston University School of Medicine

, MD
Publications
Published on 1/8/2021

Laks J, Alford DP, Patel K, Jones M, Armstrong E, Waite K, Henault L, Paasche-Orlow MK. A National Survey on Patient Provider Agreements When Prescribing Opioids for Chronic Pain. J Gen Intern Med. 2021 03; 36(3):600-605. PMID: 33420560.

Read at: PubMed

Published on 1/1/2015

Patel AK, Patel KK, Ratai EM, & Huang X. Neuroblastoma: current imaging and therapeutics. Journal of Cancer and Tumor International. 2015; 2(3):89-109.