Karen E. Huang
Instructor, Pediatrics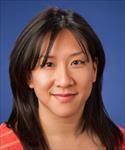 710 Lawrence Expy, 4th Floor Dept 470
Biography
I graduated from Yale University with a major in Molecular, Cellular, and Developmental Biology. After college, I moved back to California and attended medical school at the University of California San Francisco (2005). I completed my Pediatric Residency at Children's Hospital and Research Center Oakland, and moved to Los Angeles for fellowship training in Pediatric Endocrinology. I moved back to the Bay Area and joined Kaiser Permanente in 2012.
As a pediatric endocrinologist, I care for children with chronic, life-long conditions. My goal is for my patients to lead healthy, productive lives. I try to help families understand the intricacies of their child's daily care and to embrace the bigger picture of living a healthy life and achieving independence in the management of their chronic condition.
I believe that it is essential for patients and families to fully understand their condition so that they can be active players in their health care decisions.
Other Positions
Kaiser Permanente Santa Clara Medical Center
Education
University of California San Francisco

, MD

Yale University

, BS