Joseph Zaia, PhD
Professor, Biochemistry & Cell Biology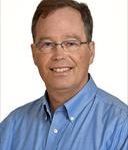 670 Albany St Biosquare III
Biography
The manner in which a cell responds to many growth factor stimuli depends on interactions between glycosaminoglycans (GAGs), growth factors, and growth factor receptors. Extracellular matrix GAGs binds growth factors, creating morphogens gradients essential to tissue patterning. Because these events depend on the fine structure of the GAG chains present, regulation of GAG biosynthesis is a key factor for understanding normal and disease related cellular growth
The key to exploiting an understanding of GAG structure-function relationships for human disease therapy is to winnow oligosaccharide-protein binding patterns from heterogeneous biological preparations. Toward this end, we have developed mass spectral methods for GAGs that enable comparison of structures as a function of biological variables.
The long term research aims are (1) to develop a fundamental understanding of the manner in which glycosaminoglycan expression is varied according to the cellular growth environment related to human disease and (2) to identify HS chain structures useful as therapeutic targets.
New bioinformatics methods are essential to realizing these goals. The data produced using our methods are information rich and not amenable to manual interpretation. Further, the methods needed are distinct from those used in genomics and proteomics. We are developing bioinformatics methods appropriate for interpretation of structural data on glycosaminoglycans and other carbohydrates to identify targets for disease therapy.
Other Positions
Member

,

Bioinformatics Graduate Program

,

Boston University

Member

,

BU-BMC Cancer Center

,

Boston University

Member

,

Genome Science Institute

,

Boston University

Center Faculty Member

,

Mass Spectrometry

,

Boston University Chobanian & Avedisian School of Medicine

Graduate Faculty (Primary Mentor of Grad Students)

,

Boston University Chobanian & Avedisian School of Medicine, Graduate Medical Sciences
Education
Massachusetts Institute of Technology

, PhD

Bates College

, BS