Joseph John Rencic, MD
Professor, Medicine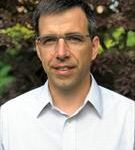 Biography
Joseph J. Rencic, MD, received his BS at Georgetown University and his MD at the University of Pennsylvania School of Medicine. He completed his residency and chief residency in internal medicine at the Hospital of the University of Pennsylvania. He is a Professor of Medicine at Boston University and a hospitalist in the Division of General Internal Medicine.
Dr. Rencic's research seeks to improve health professionals' clinical reasoning and enhance their diagnostic accuracy and treatment decisions, with the ultimate goal of reducing medical errors and improving patient outcomes. He has developed and disseminated theory-based strategies for how to effectively teach and evaluate clinical reasoning through curricula, assessment methods, journal publications, and a book, "Teaching Clinical Reasoning." His multiple peer-reviewed publications in clinical reasoning have challenged existing constructs, proposed a new conceptual framework, provided a seminal reference for its assessment, highlighted the inadequacy of clinical reasoning curricula in U.S. medical schools, and developed the first set of interprofessional competencies in diagnosis.
In addition to his research, Dr. Rencic is the Director of Clinical Reasoning Education, the co-course Director of Doctoring 2, and a member of the Academy of Medical Educators at the Chobanian and Avedisian School of Medicine. He also serves as Acting Internship Director for the fourth-year internal medicine rotation at Boston Medical Center. These positions align with his strong professional interests in medical education, curriculum design, assessment, competency, and mentoring.
Dr. Rencic has been actively involved in the Alliance for Academic Internal Medicine, serving as councilor for the Clerkship Director of Internal Medicine, as well as the Society for Improved Diagnosis in Medicine.
Along with two colleagues, he received the 2017 Clerkship Directors of Internal Medicine Louis N Pangaro, MD, Educational Program Development Award, which was given for his innovative work in teaching clinical reasoning to medical students. He also received the 2010 Medical Educator Award from the New England region of the Society of General Internal Medicine, which is awarded to an outstanding generalist clinician-educator.
Other Positions
Course Director

,

Integrated Problems and Clinical Reasoning

,

Boston University Chobanian & Avedisian School of Medicine

Director of Clinical Reasoning Education

,

Boston University Chobanian & Avedisian School of Medicine

Co-course Director of Doctoring 2

,

Boston University Chobanian & Avedisian School of Medicine

Academy of Medical Educator

,

Boston University Chobanian & Avedisian School of Medicine
Education
University of Pennsylvania School of Medicine

, MD

Georgetown University

, BS