Jorge A. Soto, MD
Professor, Radiology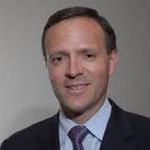 88 E. Newton St Newton Pavilion
Biography
Jorge A. Soto, MD, Professor of Radiology, is Chief of Radiology at Boston Medical Center and Chair of the Department of Radiology at Chobanian and Avedisian School of Medicine. Soto has served as interim Chief/Chair of the department since September 2015.
Soto joined BMC in 2002 as the head of the section of Body Imaging in the Department of Radiology and was named vice chair in 2005. He joined BUSM as Associate Professor of Radiology in 2002 and was promoted to Professor in 2008.
Soto's main clinical and research interests include: CT and MR imaging of pancreatico-biliary diseases; trauma; abdominal emergencies; inflammatory bowel disease; and CT colonography. He is the author of more than 130 peer-reviewed journal articles, 60 review articles/book chapters, and editor of six books. He is a Fellow of the American Society of Emergency Radiology and the Society of Abdominal Radiology
Soto currently serves on the editorial boards of Radiology and Abdominal Radiology and as a reviewer for numerous journals, including Journal of Magnetic Resonance Imaging, Academic Radiology, American Journal of Roentgenology, Emergency Radiology, Journal of Trauma, European Radiology, Radiographics and American Journal of Gastroenterology.
Soto is the current president of the New England Roentgen Ray Society and is a member of the Executive Committee of the American Society of Emergency Radiology. In addition he currently serves or has served on multiple committees for national and international scientific societies including the Radiological Society of North America, American Roentgen Ray Society, Society of Abdominal Radiology and American College of Radiology.
Born in Colombia, Soto received his Doctor of Medicine and Surgery and Specialist in Diagnostic Radiology degrees from Instituto de Ciencias de la Salud (CES) in Medellin, Colombia. He served as a Body Imaging Fellow at Boston University Medical Center.
Other Positions
Chair

,

Radiology

,

Boston University Chobanian & Avedisian School of Medicine

Chief

,

Radiology

,

Boston Medical Center
Education
Instituto de Ciencias de la Salud

, MD