Jonathan Steer-Massaro, MD, MPH
Assistant Professor, Obstetrics & Gynecology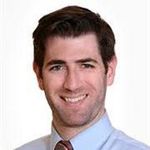 Biography
Generalist OBGYN with an interest in global health and clinical education.
Other Positions
Assistant Professor

,

Family Medicine

,

Boston University Chobanian & Avedisian School of Medicine
Education
Vanderbilt University

, MD

Washington University in St. Louis

, BS
Publications
Published on 1/14/2021

Bryden B, Bryden M, Steer-Massaro J, Malope S. Family Medicine Training in Lesotho: A Strategy of Decentralized Training for Rural Physician Workforce Development. Front Med (Lausanne). 2020; 7:582130. PMID: 33521009.

Read at: PubMed

Published on 6/4/2018

Richterman A, Steer-Massaro J, Jarolimova J, Luong Nguyen LB, Werdenberg J, Ivers LC. Cash interventions to improve clinical outcomes for pulmonary tuberculosis: systematic review and meta-analysis. Bull World Health Organ. 2018 Jul 01; 96(7):471-483. PMID: 29962550.

Read at: PubMed

Published on 1/1/2016

Samura T, Steer J, Michelis LD, Carroll L, Holland E, Perkins R. Factors Associated With Excessive Gestational Weight Gain: Review of Current Literature. Glob Adv Health Med. 2016 Jan; 5(1):87-93. PMID: 26937318.

Read at: PubMed

Published on 5/4/2010

Steer J, Ciampa P, White R, Rawn L, Barkin S, Beech B, Silver H, Rothman R. Proceedings of the Emphasis Program - Forum V; NIH proceedings. Validation of Structured Observation to Assess Health Communication and use of Jargon. 2010.

Published on 6/1/2008

Hadley J, Steer J, Tanouye K. Integrated Functional Electrical Stimulation-Ankle Food Orthosis Training System. 2008.

Published on 4/22/2007

Marwah A, Steer J, Spencer R, Fishbein. Probing the Distribution of Superparamagnetic Iron Oxide Nanoparticles among Labeled Cells using Fluorescent Adembeads and Flow Cytometry. 2007.