John R Weinstein, PhD
Assistant Professor, Medicine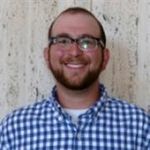 Biography
Dr. Weinstein joined the Boston University Physician Assistant program as a faculty member in 2017 and is currently an Assistant Professor of Medicine in General Internal Medicine at the Chobanian and Avedisian School of Medicine. He serves as the the Director of Research for the Physician Assistant Program. As such, he develops and implements the program's research curriculum which consists of coursework, journal clubs, and the thesis project. He has prior experience teaching in undergraduate and graduate programs in chemistry, biostatistics and global health economics.
After his PhD in chemistry and prior to joining the PA program, Dr. Weinstein received his masters in global health, where he performed qualitative research into the barriers to male HIV testing, and later served as a researcher in the Division of Global Health Sciences at University of California, San Francisco. Currently, he performs research related to environmental toxins and pregnancy in Kenya, reducing household air pollution in Guatemala, and reducing the malaria burden in rural Malawi. He has presented his research at the annual meetings of the International Society for Environmental Epidemiology and the Consortium of Universities for Global Health.
Other Positions
Member

,

Evans Center for Interdisciplinary Biomedical Research

,

Boston University

Graduate Faculty (Primary Mentor of Grad Students)

,

Boston University Chobanian & Avedisian School of Medicine, Graduate Medical Sciences
Education
University of California, Berkeley

, PhD

University of California, San Francisco

, MS

Franklin & Marshall College

, BA
Publications
Published on 3/15/2021

Camelo IY, Mwananyanda LM, Thea DM, Seidenberg P, Gill CJ, Weinstein JR. A Tale of 2 Pneumos: The Impact of Human Immunodeficiency Virus Exposure or Infection Status on Pediatric Nasopharyngeal Carriage of Streptococcus pneumoniae and Pneumocystis jiroveci: A Nested Case Control Analysis From the Pneumonia Etiology Research In Child Health Study. Clin Infect Dis. 2021 03 15; 72(6):1033-1041. PMID: 32342105.

Read at: PubMed

Published on 9/2/2019

Weinstein JR, Diaz-Artiga A, Benowitz N, Thompson LM. Reductions in urinary metabolites of exposure to household air pollution in pregnant, rural Guatemalan women provided liquefied petroleum gas stoves. J Expo Sci Environ Epidemiol. 2020 03; 30(2):362-373. PMID: 31477781.

Read at: PubMed

Published on 9/18/2018

Thompson LM, Hengstermann M, Weinstein JR, Diaz-Artiga A. Adoption of Liquefied Petroleum Gas Stoves in Guatemala: A Mixed-Methods Study. Ecohealth. 2018 12; 15(4):745-756. PMID: 30229372.

Read at: PubMed

Published on 3/19/2018

Weinstein JR, Thompson LM, Díaz Artiga A, Bryan JP, Arriaga WE, Omer SB, McCracken JP. Determining gestational age and preterm birth in rural Guatemala: A comparison of methods. PLoS One. 2018; 13(3):e0193666. PMID: 29554145.

Read at: PubMed

Published on 2/14/2018

Thompson LM, Diaz-Artiga A, Weinstein JR, Handley MA. Designing a behavioral intervention using the COM-B model and the theoretical domains framework to promote gas stove use in rural Guatemala: a formative research study. BMC Public Health. 2018 02 14; 18(1):253. PMID: 29444650.

Read at: PubMed

Published on 9/14/2017

Wooley DP, Sharma P, Weinstein JR, Kotha Lakshmi Narayan P, Schaffer DV, Excoffon KJDA. A directed evolution approach to select for novel Adeno-associated virus capsids on an HIV-1 producer T cell line. J Virol Methods. 2017 12; 250:47-54. PMID: 28918073.

Read at: PubMed

Published on 3/10/2017

Weinstein JR, Asteria-Peñaloza R, Diaz-Artiga A, Davila G, Hammond SK, Ryde IT, Meyer JN, Benowitz N, Thompson LM. Exposure to polycyclic aromatic hydrocarbons and volatile organic compounds among recently pregnant rural Guatemalan women cooking and heating with solid fuels. Int J Hyg Environ Health. 2017 06; 220(4):726-735. PMID: 28320639.

Read at: PubMed

Published on 9/8/2016

Steines B, Dickey DD, Bergen J, Excoffon KJ, Weinstein JR, Li X, Yan Z, Abou Alaiwa MH, Shah VS, Bouzek DC, Powers LS, Gansemer ND, Ostedgaard LS, Engelhardt JF, Stoltz DA, Welsh MJ, Sinn PL, Schaffer DV, Zabner J. CFTR gene transfer with AAV improves early cystic fibrosis pig phenotypes. JCI Insight. 2016 09 08; 1(14):e88728. PMID: 27699238.

Read at: PubMed

Published on 1/1/2016

Schell ES, Geoffroy E, Phiri M, Bvumbwe A, Weinstein J, Jere JM. Cracking the code: getting men tested in rural Africa. AIDS. 2016 Jan; 30(2):331-2. PMID: 26684825.

Read at: PubMed

Published on 1/1/2016

J.R. Weinstein, E. Geoffroy, E.S. Schell, E. Bolokonya, G. Mphanda, A. Rankin-Williams, A. Bvumbwe, S. Rankin. Annals of Global Health. Determining the barriers to male voluntary HIV testing in southern rural Malawi: A qualitative study. Elsevier. Amsterdam. 2016; 82(3):530.
View 4 more publications: View full profile at BUMC