Jennifer J. Vasterling, PhD
Professor, Psychiatry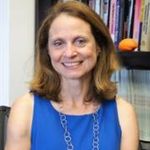 Biography
Dr. Vasterling serves as the Chief of Psychology at VA Boston Healthcare System. She is also a clinical investigator within the Behavioral Sciences Division of the VA National Center for PTSD. Dr. Vasterling obtained her Ph.D. in psychology from Vanderbilt University in 1988, subsequently completing pre- and post-doctoral training in clinical neuropsychology at the VA Boston Healthcare System/Chobanian and Avedisian School of Medicine.
Dr. Vasterling has served on the editorial boards of several journals, and currently serves on the board of Psychological Assessment. Her research has centered on neurocognitive and emotional changes that accompany war-zone deployment and posttraumatic stress responses. She is the lead editor of the sole book on the neuropsychology of PTSD and of a book on mild traumatic brain injury and PTSD. She is additionally an editor of a book addressing the mental health concerns of returning veterans.
Dr. Vasterling is the 2009 recipient of the American Psychological Association Trauma Psychology (Division 56) Distinguished Scientific Contributions Award. Her recent work, funded by the VA Cooperative Studies program and NIMH, involves longitudinal examination of neuropsychological and emotional outcomes of military deployment to Iraq and the mental health outcomes of their family members. She currently serves as President of the Society for Clinical Neuropsychology (Division 40 of the American Psychological Association).
Other Positions
VA Boston Healthcare System
Education
Vanderbilt University

, PhD

Louisiana State University

, BS