Jennifer Renee Fonda, PhD
Assistant Professor, Psychiatry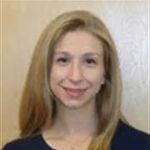 Biography
I am an Assistant Professor in the Department of Psychiatry at Boston University Chobanian & Avedisian School of Medicine, Lecturer in the Department of Psychiatry at Harvard Medical School (HMS), and a Research Health Scientist at the Department of Veterans Affairs (VA) Boston Healthcare System.
I have approximately 20 years of experience as a researcher focused on advanced biostatistics and epidemiologic methods, with a particular interest in addiction, chronic pain, and suicide. I am the principal investigator of a VA CSR&D CDA-2 grant utilizing the VA electronic medical records to build predictor profiles for opioid use disorder and overdose among post-9/11 Veterans. I also serve as a co-investigator for a NIH randomized clinical trial, and a consultant for two VA RR&D CDA-2 grants. I am the Director of Biostatistics, Informatics, and Data Science at the Translational Research Center for Traumatic Brain Injury and Stress Disorders Center (TRACTS), a VA Rehabilitation Research and Development Traumatic Brain Injury National Network. I have served as the lead epidemiologist and biostatistician for over 10 years, playing a central role in the design and data management of TRACTS, a longitudinal, prospective cohort study that uses state-of-the-art information across the domains of biological function (including blood chemistry, genetics, epigenetics), clinical and psychosocial function, lifetime head trauma and blast exposure, deployment experience, neuropsychological function, and neural integrity. Additionally, I have close to 20 years of experience using large electronic medical record databases for epidemiologic research, including the VA, the Department of Defense, National Death Index. and the Centers for Medicare & Medicaid Services.
In addition to my research, I have served as instructor for several statistics and epidemiology courses to undergraduate and graduate students for 20 years. These courses introduced the basic principles and methods of epidemiology and biostatistics, demonstrated their applicability to public health and medicine, and provided students with fundamental skills necessary to interpret and critically evaluate the relevant literature. Additionally, I developed and currently co-direct the Basic Biostatistics and Research Design Bootcamp and Advanced Statistics and Research Methods seminar series through the Neuropsychiatry Translational Research Fellowship Program. The seminar series offer key statistical and research methods and is attended by research assistants and coordinators, post-doctoral trainees, residents, fellows, and clinicians and service chiefs at the VA, BU Chobanian & Avedisian SOM, and HMS. Finally, I teach an Introduction to Epidemiology course at Harvard Extension School each Spring semester.
Other Positions
VA Boston Healthcare System
Education
Boston University

, PhD

Boston University

, MA

Boston University

, BA