Jennifer E. Beane-Ebel, PhD
Associate Professor, Medicine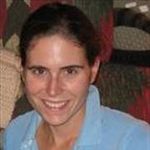 72 E. Concord St Evans Building
Biography
Smoking Effects on Airway Epithelial Gene Expression.
Given the burden of lung disease created by cigarette smoking, surprisingly few studies had been done in humans to determine how smoking affects the epithelial cells of the pulmonary airways that are exposed to the highest concentrations of cigarette smoke. My research described changes in the airway transcriptome in response to cigarette smoke exposure and smoking cessation. The work represents global molecular characterization of the airway response to smoking and provided insights into the mechanisms leading to reversible and persistent effects of tobacco smoke. We are currently using single cell technologies to understand how smoking alters the cellular architecture of the bronchial epithelium and the immune microenvironment.
Gene Expression-Based Diagnostic for Lung Cancer.
Lung cancer is the leading cause of death from cancer in the US and the world and the mortality rate remains high due to lack of effective tools to diagnose the disease at an early stage. Histologically normal airway epithelial cells obtained from smokers undergoing bronchoscopy for suspicion of lung cancer were profiled using microarrays, and the data was used to develop a biomarker for the diagnosis of lung cancer. The biomarker has been commercialized by Veracyte and is marketed under the name PERCEPTATM. We continue to develop genomic biomarkers to predict the presence and outcome of bronchial premalignant lesions and early aggressive lung tumors.
Lung Cancer Chemoprevention and Understanding Biology Associated with the Development of Lung Squamous Premalignant Lesions.
Lung squamous cell cancer (LUSC) arises in the epithelial layer of the bronchial airways and is often preceded by the development of premalignant lesions. The molecular events involved in the progression of premalignant lesions to LUSC are not clearly understood as not all premalignant lesions go on to form carcinoma. Molecular characterization of premalignant lesions and non-lesion areas in the airway of individuals with premalignant lesions (i.e. the "field of injury") is identifying early events in the process of lung carcinogenesis that can be leverage for lung cancer interception. As part of a large consortium, we are creating a Lung Pre-Cancer Atlas that includes bulk and single cell multi-omic profiling of a large number of lung premalignant lesions. Our goals are to understand mechanisms of premalignant lesion progression and persistence and to identify therapies to reverse or delay the onset of invasive lung cancer.
Other Positions
Member

,

BU-BMC Cancer Center

,

Boston University

Member

,

Genome Science Institute

,

Boston University
Education
Boston University

, PhD

Dartmouth College

, BE/BEng

Dartmouth College

, BA