Jean M. Francis, MD
Associate Professor, Medicine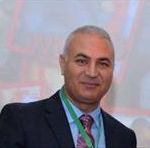 650 Albany St Evans Biomed Research Ctr
Biography
Research Interests:
1- Thrombotic microangiopathy (TMA) is a rare but very serious condition. It is characterized by widespread microthrombi formation in multiple organs (in its severe and disseminated form) or localized microthrombi in the kidney (in its limited form). TMA is usually characterized by thrombocytopenia, microangiopathic hemolytic anemia (MAHA), and multiple organ injury and dysfunction.
Early detection and accurate diagnosis are essential to implement appropriate therapies, and improve patients' prognosis and survival. Delay in diagnosis could result in late implementation of appropriate therapies, and this could result in permanent and irreversible organ damage. Left untreated TMA is associated with very high level of morbidity and mortality. TMA presentation could be highly variable making the diagnosis even more difficult. Once the diagnosis of TMA is established, defining the underlying cause is even more challenging due to frequent overlap between the common causes of TMA.
We have a unique multidisciplinary approach to the management of this very rare disease. A TMA team was established at Boston University Medical Center with the primary objective of improving patients care and outcome. Our Team works in close collaboration with the ARC on Thrombosis.
A primary goal of the team is to provide excellent patient care. The TMA team is multidisciplinary involving: nephrologists, hematologists, the director of apheresis, pediatric hematologist and pharmacist. They are always available to manage any patient with suspected TMA. Special protocols and algorithm have been created by the team to help guiding the provider in making an accurate diagnosis of any TMA case.
Another goal of the TMA team is educational. We are actively spreading awareness of this rare disease between our providers at BMC, and also regionally and nationally by organizing lectures and seminars as well as mini-symposia.
A third goal of the TMA team is to advance basic and clinical research related to TMA. We are active in clinical trials addressing the efficacy of newer agents for the treatment of complement mediated HUS a special form of TMA. Our scientists are also trying to understand some underlying pathological mechanisms that could be contributing to TMA.
2- As the Medical Director of the Kidney Transplant program at BUSM and BMC, I am involved in all aspect of care related to kidney transplantation. We evaluate kidney transplant recipients and donors, and manage all the care of post transplant patients. My interests include, BK virus infection, Antibody Mediated Rejection, recurrent GN after kidney transplantation, and metabolic disorders after kidney transplantation.
3- I am the Medical Director of the combined Pancreas Transplant Program between BUMC and BWH. This is a combined program between the two institutions that facilitate the cure of type 1 & 2 DM with pancreas transplantation in very selected patients.
Other Positions
Member

,

Evans Center for Interdisciplinary Biomedical Research

,

Boston University
Education
Lebanese University

, MD

Lebanese University

, BS