Hisashi Akiyama
Research Assistant Professor, Virology, Immunology & Microbiology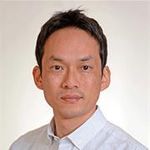 Biography
My research goal is to understand pathogenesis of HIV. In particular, I am interested in the role of myeloid cells in establishment and dissemination of HIV infection and mechanisms of virus evasion from innate and adaptive host immune responses.
Cells of myeloid lineage such as monocytes, dendritic cells (DCs) and macrophages in addition to CD4+ T cells, are susceptible to HIV infection. Myeloid cells have been shown to play a critical role in HIV acquisition at mucosal surfaces and replication in tissues such as central nervous system. Moreover, tissue-resident macrophages can be a major source of HIV production at the late stages of viral infection. To fully understand HIV pathogenesis, it is crucial to elucidate the roles of myeloid cells in HIV infection.
HIV-1 has exploited DCs as a vehicle to infect T cells via a unique mechanism called trans-infection. Our previous work has identified CD169/Siglec1 as the receptor on DCs that binds to virion-incorporated lipids to initiate trans-infection. CD169 not only enhances HIV-1 replication by trans-infecting T cells, but also contributes to immune evasion. Upon binding to HIV-1 particles, CD169 traffics HIV-1 virions into a sac-like plasma membrane-associated structure, which serves as a sanctuary for HIV-1 against neutralizing antibodies. Ongoing projects are focused on a role of CD169–HIV-1 interaction in attenuating host countermeasures against HIV-1 infection including humoral immunity and type I interferon responses.
Myeloid cells are sentinel cells and elicit robust immune responses upon sensing of invading pathogens. Since antigen persists chronically in HIV-1 infection, continuous activation of/by myeloid cells may play a key role in chronic immune activation, a hallmark of HIV-1 infection. In fact, it has been shown that infection of macrophages with HIV-1 induces production of pro-inflammatory cytokines and interferon stimulated genes (ISGs) expression. However, the molecular mechanisms underlying the HIV-1-induced activation of macrophages still remain unclear. Current studies are focused on understanding the viral and host factors involved in macrophage activation and its consequences in HIV-1 pathogenesis.
Education
Kyoto University

, PhD

Kyoto University

, BE/BEng