Henri Lee, MD
Assistant Professor, Medicine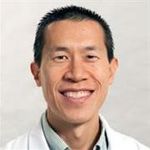 801 Massachusetts Ave Crosstown Center
Biography
Palliative care consultant with interest and experience in communication with patients and families.
Education
New York University School of Medicine

, MD

Harvard College

, BA
Publications
Published on 1/1/2014

Julian Mesa, Sunena Tewani, Sagar Patel, Nicholas Bosch, Anne Carr, Henri Lee, Sandhya Rao, Renda S. Wiener, Michael Ieong. Am J Respir Crit Care Med. Evaluation of a quality improvement initiative to implement early family meetings in the medical intensive care unit. 2014; 189:A4514.

Published on 11/1/2011

Suen Winnie, Hughes Jennifer, Russell Matthew, Lee Henri, Carr Anne, Rao Sandhya, Parker Victoria. . From Role Play to Real Play: Teaching Effective Role-Playing Facilitation Skills. 2011.