Gregory A. Viglianti, PhD
Associate Professor, Virology, Immunology & Microbiology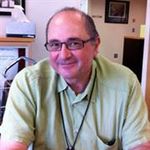 Biography
Research in my laboratory focuses on two main areas: 1) co-factors that influence the mucosal transmission of HIV-1; and 2) the role of endogenous nucleic acid autoantigens as mediators of systemic lupus erythematosus.
1) Mucosal immune responses of the lower female reproductive tract to sexually transmitted pathogenic microorganisms leads to an inflammatory response that enhances the heterosexual transmission of HIV-1. Inflammation is initiated largely by signaling through members of the Toll-like family of innate immune receptors (TLR) that are activated by pathogen-encoded ligands. This inflammatory response enhances HIV-1 transmission by inducing the recruitment of target immune cells such as Langerhans/dendritic cells (LC/DC), macrophages (MØ)' and T lymphocytes to the mucosa and by direct activation of these cells. Recent findings have demonstrated that activation of certain nuclear receptors (NR), including peroxisome proliferator activated receptor (PPAR), liver X receptor (LXR), and glucocorticoid receptor (GR)) potently inhibits TLR-induced inflammatory gene expression in MØ, LC/DC, and epithelial cells. Studies in our laboratory are directed toward evaluating: 1) the ability of ligand-activated NR to inhibit the mucosal transmission of HIV-1, in particular LC/DC-mediated trans-infection of T cells; and 2) the molecular mechanism(s) of how ligand-activated NR inhibit TLR-induced transcription of both HIV-1 and inflammatory cytokine genes.
2) Autoimmune diseases such as systemic lupus erythematosus (SLE) are characterized by the overproduction of antibodies, many of which recognize ribonucleoprotein and/or chromatin related autoantigens. A common feature of these autoantigens is that they include DNA or RNA. Our laboratory, in collaboration with Dr. Ann Marshak-Rothstein, is defining the protein and nucleic acid composition of these immunostimulatory autoantigens and determining whether different forms of apoptosis are capable of selectively releasing these autoantigens from cells, thereby making them accessible to autoreactive B cells.
Other Positions
Member

,

Genome Science Institute

,

Boston University

Assistant Dean for Operations

,

Boston University Chobanian & Avedisian School of Medicine, Graduate Medical Sciences

Graduate Faculty (Primary Mentor of Grad Students)

,

Boston University Chobanian & Avedisian School of Medicine, Graduate Medical Sciences
Education
University of Minnesota

, PhD

Lafayette College

, BA