Gemmae Maya Fix, PhD
Voluntary Research Assistant Professor, Medicine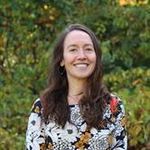 Biography
Gemmae M. Fix, PhD is an Applied Medical Anthropologist with postdoctoral training in Health Services Research. She is also an Investigator at the Center for Healthcare Organization and Implementation Research (CHOIR), a VA Health Services Research and Development Center of Innovation, based at the Boston and Bedford VA Medical Centers.
Dr. Fix's research uses ethnographic, qualitative methods to advance the delivery of patient-centered care, particularly for marginalized or stigmatized populations such as people living with HIV or patients who are at risk for lung cancer. She has led AHRQ, NIH and VA funded studies examining patients' experiences of care, patient-centered HIV care, and the use of co-design methods. Dr. Fix's broader research portfolio examines patients' experiences of care, with recent work on the use of participatory, co-design methods to engage patients in the research process.
Dr. Fix has a strong interest in the professional development of social scientists working in clinical settings. She has written extensively about the careers of anthropologists, including a guest edited volume of Practicing Anthropology, which profiled the work of anthropologists working in a variety of clinical settings. Additionally, she has developed and taught qualitative methods courses for health professionals, and is an Associate Editor for Journal for General Internal Medicine where she adjudicates manuscripts, with a focus on studies that use qualitative methods. Dr. Fix is a Fellow of the Academy of Communication in Healthcare as well as the Society for Applied Anthropology. She was elected to the Board of the Society for Applied Anthropology, and currently serves as Secretary. In this role, she advocates for the use of social science approaches to address healthcare research questions and the professional development of applied anthropologists.
Other Positions
Voluntary Research Assistant Professor

,

Health Law, Policy & Management

,

Boston University School of Public Health
Education
State University of New York at Buffalo

, PhD

State University of New York at Buffalo

, MA

University of Tennessee at Chattanooga

, BA