Gary B. Kaplan, MD
Emeritus Professo, Psychiatry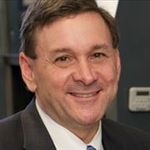 Biography
Dr. Kaplan serves as the Director of the Mental Health Service and Chief of Psychiatry at VA Boston Healthcare System. His clinical and pre-clinical and research focus is within the neurobiology and neuropharmacology of addiction, schizophrenia, and conditioned fear. His research specifically examines conditioned drug reward and its extinction and is published in journals of neuroscience and pharmacology.
Dr. Kaplan currently serves on the editorial board the Journal of Clinical Pharmacology. His national role in psychiatry has been recognized by the American Psychiatric Association where he was conferred as a Distinguished Fellow. He is the lead author of a text for the American Psychiatric Press Inc. for psychiatric clinicians and residents entitled Brain Circuitry and Signaling in Psychiatry which examines the functional circuitry and neurochemical pathways in psychiatric illnesses.
Dr. Kaplan is a graduate of University of Pennsylvania and Drexel University College of Medicine (Hahnemann). His residency training in Psychiatry and post-doctoral research training in Pharmacology were at Tufts University School of Medicine.
Other Positions
Professor

,

Pharmacology, Physiology & Biophysics

,

Boston University Chobanian & Avedisian School of Medicine

VA Boston Healthcare System

Graduate Faculty (Primary Mentor of Grad Students)

,

Boston University Chobanian & Avedisian School of Medicine, Graduate Medical Sciences
Education
Hahnemann University

, MD

University of Pennsylvania

, BA