Gary J. Balady, MD
Professor, Medicine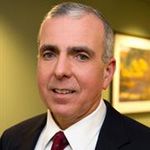 75 E. Newton St Collamore Building
Biography
Dr. Balady is a Professor of Medicine and an Assistant Dean of Admissions at Chobanian and Avedisian School of Medicine, and is the Director of Preventive Cardiology and Director of the Non Invasive Cardiovascular Laboratories at Boston Medical Center. Dr. Balady is a fellow of the American Heart Association, American College of Cardiology, and American Association of Cardiovascular and Pulmonary Rehabilitation. Dr. Balady serves the American Heart Association both nationally and locally by leading and/or participating on several key committees involved with exercise, physical activity and preventive cardiology.
He is Past Chairman of the AHA's Council on Clinical Cardiology, Past President of the AHA Greater Boston Division, and Past President of the Board of Directors of the AHA Founders Affiliate. He has either chaired or been a member of several writing groups of the American Heart Association and American College of Cardiology, which generate guidelines regarding exercise testing and training, and preventive cardiology. Dr. Balady's research interests focus on exercise testing and training of cardiac patients, with a particular emphasis on the physiologic changes that occur in the cardiovascular system with regular exercise, as well as assessment of outcomes after cardiac rehabilitation. He has served for 12 years as associate editor for the journal Circulation, and is past Editor in Chief for the Journal of Cardiopulmonary Rehabilitation.
Research at the Preventive Cardiology Center and Stress Testing Laboratories focus on several areas that include the evaluation of clinical outcomes of patients enrolled in cardiac rehabilitation/secondary prevention programs with a special emphasis on women, racial minorities, and persons with diabetes, obesity, heart failure, and peripheral arterial disease. Evaluation of the physiologic changes that occur after moderate intensity exercise and studies that aim to evaluate and develop exercise-testing protocols are ongoing.
Other Positions
Assistant Dean

,

Admissions

,

Boston University Chobanian & Avedisian School of Medicine

Director

,

Non Invasive Cardiovascular Laboratories

,

Boston Medical Center

Preventive Cardiology

,

Boston Medical Center

Member

,

Whitaker Cardiovascular Institute

,

Boston University
Education
Rutgers Robert Wood Johnson Medical School - New Brunswick

, MD