Flora Sam, MD
Professor, Medicine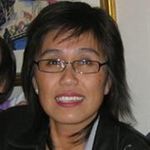 88 E. Newton St Newton Pavilion
Biography
Dr. Sam is the present Director, ad interim, of the Whitaker Cardiovascular Institute. She is an advanced heart failure clinical cardiologist and a physician-scientist. She is a translational researcher and the PI of her NIH funded lab. She is an expert in cardiac myocyte biology and in mechanisms of myocardial remodeling in cardiomyopathy, both in humans and animal models. She is a recognized expert in "heart failure with preserved ejection fraction" (HFpEF) /diastolic heart failure and "heart failure with reduced ejection fraction" (HFrEF)/systolic heart failure and cardiomyopathies.
The Sam lab is focused on three major areas of investigation:
1) Pro-inflammatory and pro-fibrotic mechanisms that mediate cardiac remodeling in heart failure, cardiac hypertrophy and hypertension.
2) Investigating the relationship between matrix markers and heart failure in humans with cardiac amyloid and scleroderma.
3) Investigating cross talk between adipocyte-derived factors, myokines and cardiokines in heart failure.
Other Positions
Member

,

Whitaker Cardiovascular Institute

,

Boston University

Graduate Faculty (Primary Mentor of Grad Students)

,

Boston University Chobanian & Avedisian School of Medicine, Graduate Medical Sciences
Education
University of the Witwatersrand

, MD