Elizabeth Sommers, PhD
Assistant Professor, Family Medicine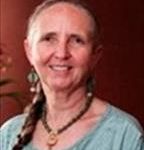 Biography
Elizabeth Sommers PhD MPH LicAc is Senior Acupuncturist and Researcher in the Integrative Medicine and Health Disparities Program of Boston Medical Center. At Boston University School of Medicine, she is an Assistant Professor of Family Medicine. She holds degrees from Boston University School of Public Health and New England School of Acupuncture. She coordinates an acupuncture clinic at Tufts Medical Center that provides free care for individuals living with HIV/AIDS.
As an acupuncture researcher, she has published and lectured internationally in the areas of acupuncture detoxification related to substance use disorder, health economics, and treatment of individuals diagnosed with HIV/AIDS. Her book "Acupuncture as an Adjuvant in the Treatment of HIV/AIDS" was published in 2014. Dr. Sommers is a member of the editorial board of the Journal of Alternative and Complementary Medicine. She co-edited the special public health issue of the European Journal of Integrative Medicine (2013) and also co-edited a 2018 special issue of Medicines on acupuncture and cancer care.
As a co-editor of the book Public Health and Health Services Research In Traditional, Complementary And Integrative Health Care: International Perspectives (2019) she co-wrote the chapter entitled "Health Disparities and Traditional, Complementary and Integrative Medicine Use: Reflections from a Social Justice Perspective". She is co-edited a special issue on global public health for the Journal of Integrative and Complementary Medicine published June/July 2023.
She co-founded the American Public Health Association's Section on Integrative, Complementary and Traditional Health Practices, and currently serves as co-chair of APHA's Intersectional Council Opioid Workgroup. A public health advocate, Dr. Sommers is committed to ensuring that healthcare including wellness is a right not a privilege. She tweets #PublicHealthHaiku and has been informally named the Poet Laureate of Public Health by APHA President-Elect Chris Chanyasulkit.
Education
Boston University School of Public Health

, PhD

Boston University School of Public Health

, MPH

University of Wisconsin Madison

, BS