Elizabeth D. Barnett, MD
Professor, Pediatrics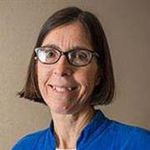 Biography
For more than 25 years at BUSM/BMC, Dr. Barnett has been a clinical and academic leader who has achieved international prominence in Travel and Tropical Medicine with a particular focus on refugee health and the medical needs of new immigrant families. She has served as the PI of the BMC Refugee Health Assessment Program for more than 20 years and also is Site Director for the GeoSentinel Program in partnership with the Centers for Disease Control. In addition, Dr. Barnett has studied the safety and dissemination of childhood immunizations and is a leader in the BMC Center for Immunization Safety and Assessment.
Nationally recognized for her work in Pediatric Infectious Diseases, Dr. Barnett is a member of the Committee on Infectious Diseases of the American Academy of Pediatrics, the body that publishes the Red Book, which is the authoritative text for the treatment of Pediatric Infectious Diseases. She has published more than 90 peer-reviewed manuscripts and presented at numerous national and international meetings and seminars.
Dr. Barnett completed her pediatric residency at Boston City Hospital (BCH) and Children's Hospital, Boston. After serving as a Chief Resident in the Department of Pediatrics, she completed fellowship training in Pediatric Infectious Diseases at BCH under the direction of Drs. Pelton and Jerome Klein.
Education
Boston University

, MD

Brown University

, SB/ScB