Eduardo Vega, MD
Assistant Professor, Surgery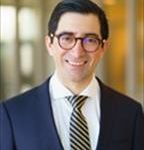 Biography
Dr. Vega, is a Hepato-Bilio-Pancreatic surgeon in the Department of Surgery at Saint Elizabeth Medical Center and Assistant Professor of Surgery BUSM. After completing residency in general surgery at Hospital Sotero del Rio, Santiago, Chile, Dr Vega served as Postdoctoral Fellow in the Department of Surgical Oncology at The University of Texas MD Anderson Cancer Center from 2017 to 2019. Later, Dr Vega moved to Boston, Massachusetts to complete a fellowship in Minimally Invasive Hepato-Pancreato-Biliary (HPB) Surgery at Saint Elizabeth's Medical Center of Tufts University. This experience lead to multiple publications that found innovative prognostic solutions for gallbladder cancer and pancreatic cancer which are being applied to clinical practice at MD Anderson and in Chile today.
Dr. Vega's current research focuses on novel techniques/technologies to treat complex liver and pancreas cancer. In this context, he designed multiple innovative techniques for HPB disease that use 3D reconstruction software. This work has produced multiple publications in Annals Surgical Oncology and other peer-review journals. This reciprocal relationship between clinical surgery and research is a primary focus for Dr. Vega's with an ultimate goal of applying innovative solutions to healthcare needs, especially in geographic areas with limited health resources.
Dr. Vega is currently a member of several national and international organizations including The Society for Surgery of the Alimentary Tract, Society of American Gastrointestinal and Endoscopic Surgeons and a combined member of the International Hepato-Pancreato-Biliary Association and the Americas Hepato-Pancreato-Biliary Association. In the future, Dr. Vega hopes to remain active as both an academic clinical surgeon and a translational researcher.