Dong Chan Park, MD
Assistant Professor, Psychiatry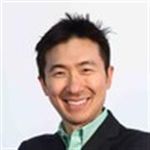 Biography
Dr. Park received his MD degree from Rosalind Franklin University and completed residency training at Boston Medical Center. He is interested in systematic improvements for treatment of opioid use disorder, and also studying behavioral addiction.
Education
Rosalind Franklin University of Medicine and Science

, MD

State University of New York at Geneseo

, BA
Publications
Published on 4/1/2021

Balasanova AA, Park D. Nursing Insights on Delirium in the Intensive Care Unit: A Quality Improvement Study. Crit Care Nurs Q. 2021 Apr-Jun 01; 44(2):277-286. PMID: 33595974.

Read at: PubMed

Published on 9/6/2020

Shirk SD, Saxena A, Park D, Kraus SW. Predicting problematic pornography use among male returning US veterans. Addict Behav. 2021 01; 112:106647. PMID: 32971429.

Read at: PubMed

Published on 1/1/2018

Baxter J and Park DC. In: Office-Based Buprenorphine Treatment of Opioid Use Disorder. Buprenorphine Treatment in Office-Based Settings. APA Publishing. 2018.