David J. Salant, MB BCh
Professor, Medicine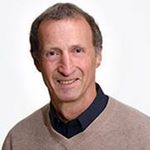 650 Albany St Evans Biomed Research Ctr
Biography
Salant is Professor of Medicine and Vice-Chair for Research. He received his medical degree from University of the Witwatersrand in South Africa and completed his clinical training at Johannesburg General Hospital. He received his research training at Boston University with Dr. William G. Couser and joined BU's nephrology faculty in 1979. Dr. Salant is an internationally renowned physician-scientist and an acclaimed educator. His research primarily explores the immune basis for glomerular diseases and the mechanisms of podocyte injury. He was among the first to identify podocytes as the primary target of injury in antibody-mediated glomerular diseases. In a landmark New England Journal of Medicine paper in 2009, Drs. Salant, Beck and colleagues described their discovery of the target antigen in membranous nephropathy and showed that a high proportion of MN patients have circulating autoantibodies to the phospholipase A2 receptor on human podocytes. Dr. Salant is a past chairman of the ABIM Sub-specialty Board of Examiners in Nephrology, and recipient of several national and international awards for his scientific contributions, including election to the American Society of Clinical Investigation and the Association of American Physicians, an Established Investigator Award from the American Heart Association, the John P. Peters Award from the American Society of Nephrology, the Jean Hamburger Award from the International Society of Nephrology, the Donald W. Seldin Award from the National Kidney Foundation, the Marilyn Farquhar Award at the 11th Annual Podocyte Conference and the Edward N. Gibbs Award and Lectureship from the New York Academy Sciences.
Research Expertise
Experimental models of immunological glomerular diseases and autoimmunity resembling those seen in man are used to obtain a fundamental understanding of the immunopathogenetic mechanisms of injury.
Antibody-mediated podocyte injury:
The primary focus of the Salant laboratory is on the immune basis of glomerular diseases with particular regard to the humoral mechanisms of glomerular cell injury. Current work will elucidate the mechanisms by which antibodies alter the function and morphology of glomerular visceral epithelial cells (podocytes).
1. We have identified the target antigen in human membranous nephropathy as the phospholipase A2 receptor (PLA2R) and shown that about 75% of patients have circulating ant-PLA2R autoantibodies. Current work is directed at defining the mechanisms of podocyte injury induced by anti-PLA2R using a combination of in vitro, in vivo and human genetic techniques. Additional studies will explore the role of anti-PLA2R in the development of recurrent membranous nephropathy post renal transplantation.
2. Ongoing interests include the role of podocyte-specific antibodies, and the effects of complement-mediated injury on podocyte structure, composition of the filtration slit diaphragm and its attachment to the cytoskeleton, and on cell-matrix adhesion using animal models, cell biological and immunochemical methodologies.
Mechanisms of post-inflammatory renal fibrogenesis:
We have also developed a murine model of antibody-dependent rapidly progressive glomerulonephritis in which necrotizing and crescentic glomerulonephritis is associated with the activation of chemokine and interstitial-type collagen genes, followed by the development of interstitial fibrosis and renal failure. Since interstitial fibrosis and tubular atrophy are common to all forms of chronic progressive renal diseases and are the most reliable pathological indicators of an adverse long-term prognosis in humans, this mouse model in which the onset of immune injury is rapidly followed (within 5 days) by the induction and proliferation of interstitial cells expressing high levels of mRNA for type I collagen affords a unique opportunity to study the mechanisms of post-inflammatory renal fibrogenesis
Other Positions
Professor

,

Pathology & Laboratory Medicine

,

Boston University Chobanian & Avedisian School of Medicine

Vice Chair

,

Research Implementation

,

Medicine

,

Boston University Chobanian & Avedisian School of Medicine

Member

,

Evans Center for Interdisciplinary Biomedical Research

,

Boston University

Graduate Faculty (Primary Mentor of Grad Students)

,

Boston University Chobanian & Avedisian School of Medicine, Graduate Medical Sciences
Education
University of the Witwatersrand

, MBBCh