David H. Farb, PhD
Professor, Pharmacology, Physiology & Biophysics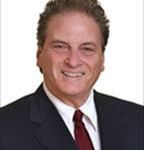 72 E. Concord St Instructional (L)
Biography
David H. Farb was appointed Professor and Chairman of the Department of Pharmacology & Experimental Therapeutics at Chobanian and Avedisian School of Medicine in 1990. Dr. Farb is also Director of the university-wide NIGMS training program in Biomolecular Pharmacology. He has also served as a member of the Drug Development Work Group of Mass Insight, co-author of the Massachusetts Technology Road Map for Drug Discovery, and a consultant for a number of small to large pharmaceutical, biotechnology, and patent litigation companies. He is regularly interviewed by local, national and international media.
As head of the Laboratory of Molecular Neurobiology, he focuses on the identification of pharmacological treatments for mental disorders of learning and memory. His research integrates existing electrophysiological, behavioral, pharmacological, and molecular genetic technologies in a novel systems-level platform for assessing the impact of cognitive enhancers such as neuroactive steroids upon fundamental hippocampal systems for pattern separation (encoding), and pattern completion (retrieval) that are believed to be essential for cognition in all mammals, including man. Deficits in aspects of episodic memory dependent on hippocampal function are evident in a variety of mental disorders, including schizophrenia, autism, Alzheimer's Disease, and normal aging. Existing pharmacotherapies are limited and carry substantial risk of adverse effects. In search of new approaches for discovery, high-density electrophysiological recordings in awake behaving rats are being used to identify deficits in hippocampal function that underlie cognitive deficits exhibited by aged animals and animals reared in social isolation, the latter being a model for environmental stress during development. Drug delivery via nanoparticles encapsulating hydrophilic or hydrophobic molecules are being engineered for delivery across the blood brain barrier. Nanoparticle composition is being tailored to better deliver drug to specific target sites. Neuroactive drugs and proteins, biomarkers for novel diagnostics, sensitive dyes for neural mapping, and many other applications are envisioned. The major advantage of this technique is the noninvasive delivery of molecules to the CNS via a peripheral injection.
A multidisciplinary approach that includes the techniques of neurophysiology, molecular biology, patch-clamp electrophysiology, cell biology, and molecular neuroanatomy are combined to elucidate the mechanisms and modalities of cognitive enhancers and the discovery of therapeutic treatments for disorders or diseases of the nervous system.
Other Positions
Graduate Faculty (Primary Mentor of Grad Students)

,

Boston University Chobanian & Avedisian School of Medicine, Graduate Medical Sciences
Education
Brandeis University

, PhD

Long Island University

, BA