Danny Lawrence Sam, MD, FACP
Adjunct Clinical Associate Professor, Medicine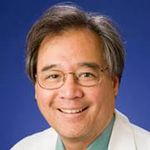 Biography
Dr. Danny Sam, MD, FACP is an Adjunct Clinical Associate Professor in General Internal Medicine in the Department of Medicine at Chobanian and Avedisian School of Medicine. Dr. Sam was born in San Francisco and moved to the East Coast where he graduated from the University of Maryland with a Bachelor's degree in Chemistry. He then received his Medical Degree from Howard University School of Medicine in 1986. He completed his Internal Medicine Residency at LAC-USC (Los Angeles County-University of Southern California) Medical Center. Dr. Sam began his Internal Medicine Practice over 28 years ago at Kaiser Permanente Santa Clara, located in the heart of Silicon Valley.
As Dr. Sam's career progressed, he became a module unit leader and developed the diabetes service, a multidisciplinary team that helped physicians and other care team members with patient management. Also, he is a member of the Departmental Peer Review Committee. The Departmental Peer Review Committee takes interesting or controversial cases, investigate them, learn from them what they can, and share this information. While Dr. Sam loves patient care, his primary passion has always been medical education. He joined Santa Clara's residency program and taught residents and medical students, developed an Internal Medicine board review course, and became program director in 2004.
Later he became director of Graduate Medical Education. His team developed a primary care track called CHOICE, in which their residents could concentrate in areas like IT or community service. They partnered with the University of California, Davis School of Medicine in the development of a six-year medical school/residency primary care track, and more recently with Boston University to develop the Boston University-Kaiser Permanente Silicon Valley Regional Campus where each year, 16 third-year students from BU Medical School do their core clinical rotations at Kaiser Permanente Santa Clara and San Jose.
Other Positions
Kaiser Permanente Santa Clara Medical Center
Education
Howard University

, MD

University of Maryland

, MS

University of Maryland

, BS