Craig McCormick, MD
Clinical Assistant Professor, Radiology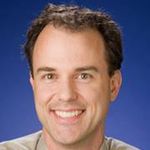 Biography
My goal as a radiologist is to facilitate diagnostic assessment and treatment decisions by synthesizing clinical history with imaging findings to provide accurate, timely, and thoughtful interpretations. I enjoy working closely with referring physicians to help guide imaging decisions to optimize evaluation of patients.
I graduated from UC Berkeley with a degree in Biology and continued on to medical school at New York Medical College on a scholarship from the United States Navy, I graduated in 1999. I completed an internship in Internal Medicine at the Naval Medical Center in San Diego in 2000. My residency training was interrupted by an active duty tour as a flight surgeon providing primary care to a Marine Corps helicopter squadron stationed at Camp Pendleton, CA. I deployed with them to the Middle East for Operation Iraqi Freedom in 2003. After completing my obligation to the Navy, I returned to my Bay Area roots for radiology residency at Stanford University (but maintained my allegiance to the Golden Bears). I completed a musculoskeletal and body imaging fellowship also at Stanford.
My special interests in radiology include musculoskeletal imaging and body imaging.
Other Positions
Kaiser Permanente Santa Clara Medical Center
Education
New York Medical College

, MD

University of California, Berkeley

, BA
Publications
Published on 10/1/2020

Pan M, Seto T, Yu J, Sidhu M, Kim B, McCormick C, Fang A, Song J, Morse LJ, Peng PD, Chakedis J, Huber R, Schwartz C, Lee JD, Zou Y. Feasibility and Value of Establishing a Community-Based Virtual Multidisciplinary Sarcoma Case Conference. JCO Oncol Pract. 2020 10; 16(10):e1143-e1150. PMID: 33049178.

Read at: PubMed

Published on 6/12/2020

Pan M, Seto T, Yu J, Sidhu M, Kim B, McCormick C, Fang A, Song J, Morse LJ, Peng PD, Chakedis J, Huber R, Schwartz C, Lee JD, Zou Y. Feasibility and Value of Establishing a Community-Based Virtual Multidisciplinary Sarcoma Case Conference. JCO Oncol Pract. 2020 Jun 12; OP2000110. PMID: 32530806.

Read at: PubMed