Cornelia Wakeman, FNP-BC
Assistant Professor, Medicine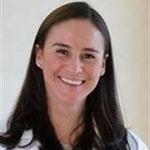 Biography
Cornelia Wakeman, NP is a Nurse Practitioner and Assistant Professor of Pulmonology, Allergy, Sleep, and Critical Care Medicine at Boston Medical Center & Avedisian School of Medicine.
She is a member of the Pulmonary Sleep Medicine team and provides care to patients with sleep disordered breathing, insomnia and other sleep disorders. She is a trained Tobacco Treatment specialist for the Tobacco Treatment Center at BMC, counseling patients towards their goal of stopping tobacco use.
In 2000 she completed a CBT Certificate Program and continues to practice evidence-based Cognitive and Behavioral Interventions to help her patients change patterns of thinking and behavior.
Her interests include working with patient populations who experience substance use and tobacco use disorders. Her work has focused on developing tailored interventions to reach socioeconomic disadvantage populations and reduce health care disparities.
She received an undergraduate degree in Biology at William Smith College and a Bachelor's and Master's Nursing degrees from Regis College. She has worked in various clinical settings in the Greater Boston Area.
Other Positions
Member

,

Pulmonary Center

,

Boston University
Education
Regis College

, MSN

Regis College

, BS

Hobart and William Smith Colleges

, BA
Publications
Published on 5/29/2023

Shusterman S, Villarreal-Calderon R, Gunawan A, Gallardo Foreman A, O'Donnell C, Wakeman C, Javeed H, Keteyian J, Howard J, Bulekova K, de Silva S, Campbell T, Lasser K, Kathuria H. A Financial Incentives Program to Promote Smoking Cessation Among Recently Hospitalized Individuals: Feasibility and Acceptability Study. JMIR Form Res. 2023 May 29; 7:e44979. PMID: 37247216.

Read at: PubMed

Published on 8/23/2022

Kathuria H, Gunawan A, Spring M, Aijaz S, Cobb V, Fitzgerald C, Wakeman C, Howard J, Clancy M, Foreman AG, Truong V, Wong C, Steiling K, Lasser KE, Bulekova K, Wiener RS. Hospitalization as an opportunity to engage underserved individuals in shared decision-making for lung cancer screening: results from two randomized pilot trials. Cancer Causes Control. 2022 Nov; 33(11):1373-1380. PMID: 35997854.

Read at: PubMed

Published on 3/1/2022

Kearney L, Wiener RS, Dahodwala M, Fix GM, Hicks J, Little F, Howard J, Foreman AG, Wakeman C, O'Donnell C, Bulekova K, Drainoni ML, Kathuria H. A mixed methods study to inform and evaluate a longitudinal nurse practitioner/community health worker intervention to address social determinants of health and chronic obstructive pulmonary disease self-management. BMC Pulm Med. 2022 Mar 01; 22(1):74. PMID: 35232414.

Read at: PubMed