Colleen Allison Sloan, PhD
Clinical Associate Professor, Psychiatry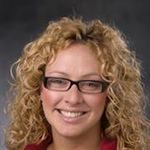 Biography
Colleen Sloan, PhD is an Associate Professor of Psychiatry at the Chobanian and Avedisian School of Medicine and Clinical Psychologist at VA Boston Healthcare System. At the VA, she is on the Women's Stress Disorder Treatment Team. She works extensively with the LGBT community including as a track coordinator for the LGBT Health fellowship and as Chair of VA Boston's Interdisciplinary Transgender Treatment Team. She provides clinical supervision to psychology trainees and has a background in in Dialectical Behavior Therapy.
Other Positions
VA Boston Healthcare System
Education
University of Georgia

, PhD

University of Georgia

, MS

University of Georgia

, BS
Publications
Published on 8/23/2023

Sloan DM, Marx BP, Acierno R, Messina M, Muzzy W, Gallagher MW, Litwack S, Sloan C. Written Exposure Therapy vs Prolonged Exposure Therapy in the Treatment of Posttraumatic Stress Disorder: A Randomized Clinical Trial. JAMA Psychiatry. 2023 Aug 23. PMID: 37610727.

Read at: PubMed

Published on 10/6/2022

Salomaa AC, Livingston NA, Bryant WT, Herbitter C, Harper K, Sloan CA, Hinds Z, Gyuro L, Valentine SE, Shipherd JC. A bottom-up approach to developing a unified trauma-minority stress model for transgender and gender diverse people. Psychol Trauma. 2023 May; 15(4):618-627. PMID: 36201832.

Read at: PubMed

Published on 9/24/2021

Burgess CM, Batchelder AW, Sloan CA, Ieong M, Streed CG. Impact of the COVID-19 pandemic on transgender and gender diverse health care. Lancet Diabetes Endocrinol. 2021 11; 9(11):729-731. PMID: 34570996.

Read at: PubMed

Published on 1/1/2017

Ruben MA, Shipherd JC, Topor D, AhnAllen CG, Sloan CA, Walton HM, Matza AR, Trezza GR. Advancing LGBT Health Care Policies and Clinical Care Within a Large Academic Health Care System: A Case Study. J Homosex. 2017; 64(10):1411-1431. PMID: 28459380.

Read at: PubMed

Published on 1/1/2015

Sloan CA, Berke DS, Zeichner A. Bias-motivated aggression against men: gender expression and sexual orientation as risk factors for victimization. Sex Roles. 2015; 72(3-4):140-149.