Christopher Bernard Brady, PhD
Assistant Professor, Neurology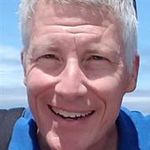 VA Boston Healthcare System (151C), 150 South Huntington Avenue
Biography
Dr. Kit Brady is a a licensed neuropsychologist and Co-Principal Investigator/Director of Scientific Operations of the VA-funded VA Biorepository Brain Bank (VABBB), and Co-Investigator/Director of Scientific Operations for the Gulf War Veterans' Illnesses Biorepository and National PTSD Brain Bank. He is also Assistant Professor in the Departments of Neurology and the Program in Behavioral Neuroscience at Chobanian and Avedisian School of Medicine. He has been conducting research on the effects of aging and neurodegenerative diseases on cognition for over twenty years. Specifically, his research examines whether declining health and neurodegenerative diseases have specific deleterious effects on higher-order cognitive functions that have been suggested to be mediated by the frontal lobes of the brain (e.g., executive cognitive functions), compared with cognitive functions largely mediated by other brain regions (e.g., memory, visuospatial functions).
Dr. Brady's recent work has focused on the effects of ALS on cognition and behavior, and the relation of these cognitive and behavioral changes on caregivers of persons with ALS. His work with the Boston VA ALS clinic staff has provided insight into the need to better delineate cognitive/behavioral subtypes in ALS and whether different patterns of deficits are related to higher levels of caregiver burden. This work has also highlighted the importance of effective interventions to reduce strain/burden in the caregivers of persons with ALS. Furthermore, to conduct this research he has developed in-person, mail- and telephone-based cognitive and psychological assessments for use with persons with ALS, Gulf-War Illness, PTSD, kidney disease, and aging control participants in various settings in cross-sectional and longitudinal designs. Conducting this research requires the use of both cross-sectional and longitudinal research designs, and the integration of multiple collaborating disciplines, including cognitive neuroscience, linguistics, behavioral neurology, neuroimaging, geriatrics, and statistics.
His current clinical training responsibilities involve clinical supervision in neuropsychological assessment with predoctoral interns and postdoctoral fellows in the APA-approved Boston Consortium in Clinical Psychology Internship Training Program. Dr. Brady's other clinical work involves conducting cognitive assessments at the Boston ALS clinic.
Other Positions
Graduate Faculty (Primary Mentor of Grad Students)

,

Boston University Chobanian & Avedisian School of Medicine, Graduate Medical Sciences

VA Boston Healthcare System
Education
Washington University in St. Louis

, PhD

University of Pittsburgh

, MA

University of Pittsburgh

, BA