Celeste M Wareing
Instructor, Anatomy & Neurobiology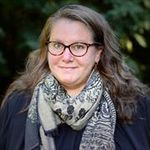 Biography
Prof. Wareing teaches forensic toxicology and is a board-certified forensic toxicologist by the American Board of Forensic Toxicology. Prior to transitioning to academics, she was employed for 17.5 years with the New Hampshire State Police Forensic Laboratory in the Toxicology Unit performing both qualitative and quantitative case work in post-mortem, DUI, and inmate/probation/parole analysis. She is a member of the Society of Forensic Toxicologists Drug Facilitated Crime Committee and is a technical assessor in toxicology for the American National Standards Institute – National Accreditation Board.
Education
University of Florida

, MS

Saint Anselm College

, BA
Publications
Published on 1/1/2009

Wareing C. NH Department of Justice. Blood Alcohol vs. Serum Alcohol, One for the Road. 2009.