Catherine Dawson, MD
Voluntary Assistant Professor, Medicine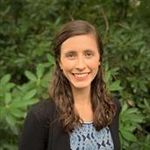 Biography
Dr. Dawson is a geriatric medicine physician and geriatrics education researcher at the VHA New England Geriatrics Research Education and Clinical Center (NE GRECC). Dr. Dawson's education scholarship is focused on characterizing the current state of geriatrics education for medical students on a nationwide scale. She has co-founded Project EDGE (Education in Geriatrics) and launched a multi-phase study investigating geriatrics curricula at US medical schools. She has worked on the recent update of the Minimum Geriatrics Competencies for Medical Students along with the American Geriatrics Society Working Group, and she has also co-authored a book chapter on "The Landscape of Geriatrics Medical Education: Past, Present, and Future" in the soon-to-be published Springer textbook "Medical Education in Geriatrics: Strategies for teaching the care of older adults."
Dr. Dawson is also the Medical Director of the VA Bedford Geriatrics Interprofessional Consult Clinic, which co-manages Veterans longitudinally along with their primary care teams in the outpatient setting. The Geriatrics Interprofessional Consult Clinic embraces the Patient Priorities Care approach and has received Age Friendly Level 2 Certification. Dr. Dawson has received funding for quality improvement initiatives through the VA Geriatrics and Extended Care (GEC) Mentored Partnership Program for Patient Priorities Care, the VA Office of Health Equity, and VA GEC – GRECC Clinical Innovation Funding. She is currently leading a team of experts to create Veteran-facing videos illustrating how patient-identified goals can guide care plans and why it is important to discuss "what matters most."
Training: Dr. Dawson was accepted into Brown University's eight year medical program, the Program in Liberal Medical Education (PLME), and she graduated medical school at The Warren Alpert Medical School of Brown University with a Scholarly Concentration in Medical Education. Dr. Dawson matched into the Yale Primary Care Internal Medicine Residency, with her longitudinal clinic at the West Haven VA Center of Excellence in Primary Care Education (CoEPCE), and graduated in the Clinician Educator Distinction Pathway. Dr. Dawson then pursued a one-year clinical fellowship at Yale's Geriatric Medicine Fellowship Program, followed by two years of advanced fellowship training in Boston, where she completed the Advanced Fellowship in Geriatric Medical Education at New England GRECC, the Clinician Educator Track for Fellows at Beth Israel Deaconess Medical Center, and the Harvard Medical School Academy Medical Education Research Fellowship.
Additional information & honors listing can be found on Dr. Dawson's BU profile: https://profiles.bu.edu/Catherine.Dawson
Preferred contact: Please feel free to reach out to Dr. Dawson at catherine.dawson@va.gov for questions about collaboration or mentoring.