Carlos S. Kase, MD
Emeritus Professor, Neurology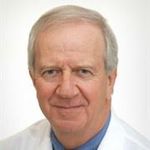 75 E. Newton St Collamore Building
Biography
Dr. Kase is Emeritus Professor of Neurology at Chobanian and Avedisian School of Medicine. Born in Buenos Aires, Argentina, Dr. Carlos Kase earned his MD degree in Santiago, Chile, from the Catholic University of Chile in May 1967. He pursued further training in Neurology and Vascular Neurology at Massachusetts General Hospital in Boston from 1972-1973, and 1977-1978. Dr. Kase is board-certified by the American Board of Psychiatry and Neurology in Neurology (1980) and also board-certified in the subspecialty of Vascular Neurology (2005).
Dr. Kase joined the Department of Neurology at Chobanian and Avedisian School of Medicine in 1984 and is Neurologist-in-Chief, Boston Medical Center. Prior to this, he joined Dr. J.P. Mohr in forming the Neurology Department at the University of South Alabama in Mobile, Alabama in 1978.
Dr. Kase's professional and research interests are in cerebrovascular diseases, with a special interest in intracerebral hemorrhage, carotid artery disease and lacunar infarctions. He has been actively involved in performing clinical studies and clinico-pathologic correlations in intracerebral hemorrhage and cerebral infarction. His research activities have included participation in multicenter NIH-sponsored studies such as the Stroke Data Bank (NINCDS), the Warfarin Aspirin Recurrent Stroke Study (WARSS), the Warfarin vs. Aspirin for Symptomatic Intracranial Disease (WASID) Study, the Secondary Prevention of Small Subcortical Strokes (SPS3) study, and the Insulin Resistance Intervention after Stroke (IRIS) trial, as well as in a number of therapeutic clinical trials. In addition, Dr. Kase has participated in the Framingham Study since 1984, where he has led a number of important epidemiological studies on risk factors in stroke.
Dr. Kase has received numerous distinguished honors for his work in cerebrovascular disease, including Honorary Membership to the Spanish Society of Neurology and the Mexican Association of Cerebrovascular Disease. In 2001, he received the C. Miller Fisher Award for Excellence in Stroke, awarded by the American Stroke Association, Massachusetts Affiliate. In 2002 he was awarded the title of Doctor Honoris Causa from the Universidad de Santiago de Compostela, Santiago de Compostela, Spain.
Dr. Kase was recognized as a "Top Doctor" in Neurology by Boston Magazine in 2009, 2010, 2011, 2012 and by U.S. News and World Report in 2011.
Education
Pontificia Universidad Católica de Chile

, MD

Pontificia Universidad Católica de Chile

, BS