Brian W. Jack, MD
Professor, Family Medicine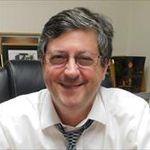 Biography
Brian Jack, MD, is Professor and former Chair of the Department of Family Medicine at Chobanian and Avedisian School of Medicine. He is Director of the Boston University Center for Health System Design & Implementation, a center within the Institute for Health System Innovation & Policy.
Dr. Jack graduated from the University of Massachusetts Medical School and completed his residency at Brown University. He completed a fellowship at the University of Washington. He came to BU in 1997 as the founding Vice Chair of the Department of Family Medicine. He authored over 170 peer-reviewed articles or book chapters, reviewed papers for major medical journals, and served on NICHHD, HRSA and AHRQ grant review panels. He was PI on grants from NHLBI, NIMHD, Fogarty Center, AHRQ, PCORI, HRSA, European Union, Global Fund, and the Dreyfus, Kellogg, Kirby and Blue Cross Blue Shield Foundations.
His research team has developed the "ReEngineered Discharge" (Project RED), adapted by the National Quality Forum as a national safe practice. RED is used in many hospitals throughout the US and internationally. He completed projects with AHRQ funding to conduct an in-depth analysis of the hospital discharge process. The article describing the RCT testing RED is listed in the book "50 Studies Every Physician Should Know." He explored implementation of RED in a project in 10 hospitals across the US (AHRQ). With colleague Tim Bickmore of Northeastern University, he developed a conversational agent system to deliver RED at the bedside called "Louise" (NHLBI) that was highlighted on the front page of the Wall Street Journal. Dr. Jack then completed AHRQ funded projects to adapt Louise for use by patients being discharged from the hospital and to design a tool kit describing the RED processes https://www.ahrq.gov/patient-safety/settings/hospital/red/toolkit/index.html. Two PCORI funded projects explored causes of readmission from the patient perspective, and explored the optimal transitional care components with colleagues from the University of Kentucky (Project ACHIEVE). His team is now completing an RCT of a mental health intervention to reduce rehospitalizations for those with depressive symptoms (AHRQ R01, Blue Cross/Blue Shield Foundation).
In 1990, Dr. Jack published a paper in JAMA describing the new concept of preconception care. He received the 2008 CDC "Partner in Public Health Improvement" award for his work with the CDC's Select Panel on the Content of Preconception Care that helped define the content of preconception care. He designed a preconception care health IT system (Gabby) to assist in the delivery of preconception care (AHRQ, Kellogg) and conducted an RCT of its impact (HRSA MCHB, NIMHD R01) published in The Lancet Digital Health in 2020. He is now studying the implementation of Gabby into Healthy Start sites and community health centers (AHRQ), culturally adapting the system to the southern African country of Lesotho (Fogarty Center) and adapting the system to men (Kellogg).
Dr. Jack received the Peter F. Drucker Award for Non-Profit Innovation in 2013. He received the AHRQ "Patient Safety Investigator" award and was named one of AHRQ grantees "whose work has led to significant changes in health care policy and notably influenced research and practice." He received the "Patient Care Award for Excellence in Patent Education Innovation", the "Best Research Paper of the Year" award, and the Gabriel Smilkstein Award for career work in global health from the Society of Teachers of Family Medicine. HealthLeaders magazines selected him to its annual "People Who Make Healthcare Better" list, and his 2016 article in the Journal for Healthcare Quality was the Impact Article of the Year. He was one of Boston's "Best Doctors" in each of 2010-2015. He was elected to the National Academy of Medicine in 2013.
Dr. Jack is active in the worldwide development of family medicine. He is Director of the Lesotho Boston Health Alliance (LeBoHA) that aims to increase human resources in the health sector in Lesotho. Over 18 years LeBoHA initiated the first physician-training program in the country. He is a founding member of the AAFP's Center for International Initiatives and received the Gabriel Smilkstein Award for global family medicine education. He spent a sabbatical year in Budapest, Hungary in 1995 where he received a special citation from the mayor of Budapest. He taught in Jordan and Pakistan and worked to help develop family medicine in Albania, Jordan, Romania, and Vietnam.
Education
University of Massachusetts Medical School

, MD

Brown University

, MA

Clark University

, BA