Bernanrdino Vaccaro, MD
Adjunct Assistant Professor, Psychiatry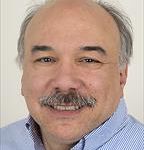 Biography
My responsibilities have been primarily clinical, supervisory, and educational. As Chief
Resident on an inpatient unit, I reviewed, accepted, and assigned admissions, conducted daily
walk and work rounds, led two multidisciplinary treatment teams, managed milieu around
patient, staff, and resident issues, and coordinated teaching conferences. I served as
Administrative Fellow on the Medical Psychiatry Service at Brigham and Women's Hospital that
evaluates 2,700 patients annually providing 8000 psychiatric consultation and liaison visits to
medical, surgical, cardiac, obstetric and gynecology services for patients with medical psychiatric needs.
As an Attending on the Psychiatry Consult Service at Beth Israel Deaconess Medical
Center, I routinely shared in the supervision of 3-4 psychiatry residents rotating on the Consult
Service. I supervised 2 residents annually for the psychopharmacology service and provided
inpatient teaching conferences for the inpatient psychiatry units. As Director of Neuropsychiatry,
I supervised the neuropsychiatry fellow and the psychiatric care of the patients in the Behavioral
Neurology Unit at the Beth Israel Deaconess Medical Center.
In March 2000, I became a full-time attending and Associate Director of the Medical
Psychiatry Service at Brigham and Women's Hospital. Clinically where I provided psychiatric
consultations to medical and surgical inpatients from throughout the hospital, and also serve as
the psychiatric consultant to the Burn and Trauma unit and the Surgical Epilepsy program. I had
significant educational, supervisory and administrative responsibilities for the three PGY V
fellows, four PGY III residents, the PGY IV chief resident, and medical students rotating on the
Service. For 8 years I directed the Medical Psychiatry course, a year-long required didactic
seminar for the 15 Harvard Longwood Psychiatry Residency Training Program (HLPRTP) PGY
III residents. I served as Course Director for the BWH Medical Psychiatry Service's ACGME
7
accredited Psychosomatic Medicine Fellowship, responsible for all didactic training for our 5
post-residency fellows. From July 2006 through October 2007 I served as the Director of
Resident Training in Consultation-Liaison Psychiatry at BWH, coordinating resident service
activities, schedules, supervision, and evaluations on the Medical Psychiatry Service.
In October 2007, I moved to the Boston VA Healthcare and became Medical Director of
the Primary Care Behavioral Health Program where we offer immediate access to psychiatric
consultation, assessment, brief treatment and referral to appropriate long term specialty care. We
are in the process of building this into a teaching service with medical students, residents and
fellows who will rotate through our service.
In May 2009 I returned to Beth Israel Deaconess Medical Center as a staff Psychiatrist on
the Consultation and Liaison Service and Emergency Service. In May 2011 I became the Director
of the Service. This is a Tertiary Care Hospital teaching service that trains Harvard Longwood
Psychiatry Residents in Consultation Liaison Psychiatry. As Director of the Service, I am
responsible for 4 FTE attending psychiatrists, and 3 PGY III residents, PGYII residents that
rotate through the service. In addition, there are four advanced practice nurses who work on the
service, two covering the emergency room and two who work with nursing staff throughout the
hospital to help manage difficult patients.
Beginning in July 2019, I have served as the Clinical Director at the Cognitive Neurology
Service at Beth Israel Deaconess Medical Center and serve as the Psychiatric Consultant to the
Center for Violence Prevention and Recovery. Provided Neuropsychiatric care to support several
Neurology Service lines including Movement Disorders, Epilepsy, Traumatic Brain injury, and
the general cognitive neurology group.
With regards to research activities, I have served as the monitoring psychiatrist for a study
of the application of active or sham rTMS in patients receiving Zoloft . I screened patients for the
study to determine their eligibility for the study, monitored their medications, assessed them for
safety in emergent situations of worsening depression, and administered the HAM D and other
monitoring instruments throughout the study period. I have collaborated with Drs. Gerald
Weinhouse, Selwyn Rogers, and Aaron Nelson on a study of the prevention of delirium in highrisk
populations undergoing abdominal aortic aneurysm bypass surgery.
Publications
Published on 8/8/2012

Salzman C, Vaccaro B, Lieff J, Weiner A. Clozapine in Older Patients With Psychosis and Behavioral Disruption. Am J Geriatr Psychiatry. 1995 Winter; 3(1):26-33. PMID: 28530955.

Read at: PubMed

Published on 7/26/2006

Dworetzky BA, Mortati KA, Rossetti AO, Vaccaro B, Nelson A, Bromfield EB. Clinical characteristics of psychogenic nonepileptic seizure status in the long-term monitoring unit. Epilepsy Behav. 2006 Sep; 9(2):335-8. PMID: 16872909.

Read at: PubMed

Published on 1/1/2006

Vaccaro B. Psychiatric Services. Biopsychosocial Medicine: An Integrated Approach to Understanding Illness. 2006; 57(10): 1534-1535.

Published on 1/1/2005

Rogers MR, Vaccaro B. In Black PM and Loeffler JS editors. Cancer of the Nervous System, 2nd edition. Issues regarding death and dying in brain tumor patients. Lippincott, Williams and Wilkins. 2005.

Published on 1/1/2005

Gitlin DF, Vaccaro B. In Wachter ,RM, Goldman L, Hollander H, editors. Hospital Medicine, 2nd edition. Psychiatric issues in general hospital medicine. Lippincott, Williams, and Wilkins. 2005.

Published on 1/1/2001

Fricchione GL, Rogers MP, Daly R, Vaccaro B, Stefano GB. Modern Aspects of Immunobiology. The role of monocyte macrophage in neuropsychiatric and stress disorders. 2001; 1:210-215.

Published on 1/1/1999

Vaccaro B. Psychiatric Services. Mind-Body deceptions: The psychosomatics of everyday life. 1999; 50(1):123-124.

Published on 9/1/1988

Dodson WW, Vaccaro B. Mental health consultation in campus discipline: a program of primary prevention. J Am Coll Health. 1988 Sep; 37(2):85-8. PMID: 3241030.

Read at: PubMed