Benedikt Rudek, PhD
Assistant Professor, Radiation Oncology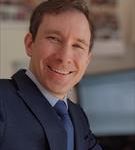 Biography
Benedikt Rudek, PhD is Therapeutic Medical Physicist in the Department of Radiation Oncology at the VA Medical Center, Boston, MA.
He received his PhD in Physics in 2012 from Heidelberg University, Germany as well as his MS in Physics from Frankfurt University, Germany, on research carried out at LBNL, Berkeley, and SLAC, Stanford, CA.
He completed his Post Doc in the Ionizing Radiation Division of Germany's National Metrology Institute, PTB. He went on to complete an additional Post Doc in Radiation Oncology at MGH and BU, Boston, MA, and received a medical physics certificate from Harvard Medical School, Boston.
He completed his residency in Medical Physics at New York University Langone Health, New York, NY, and is board certified in Medical Physics by the American Board of Radiology.
Dr. Rudek is a member in the American Association of Physicists in Medicine (AAPM) and Radiosurgery Society.
Education
Ruprecht Karls University Heidelberg

, PhD

Goethe University Frankfurt

, MS

Goethe University Frankfurt

, BS