Avrum E. Spira, MD
Alexander Graham Bell Professor in Health Care Entrepreneurship, Medicine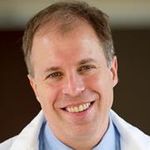 75 E. Newton St Evans Building
Biography
Dr. Spira is a Professor of Medicine, Pathology and Bioinformatics, and the Alexander Graham Bell Professor in Health Care Entrepreneurship at Boston University. He is founding Chief of the Division of Computational Biomedicine in the Department of Medicine and Director of the Boston University – Boston Medical Center Cancer Center. He is also an attending physician in the Medical Intensive Care Unit at Boston Medical Center.
Dr. Spira is also the Global Head of the Lung Cancer Initiative (LCI) at Johnson & Johnson, which is developing solutions to prevent, intercept and cure lung cancer.
Dr. Spira obtained his MD from McGill University in Montreal, and completed his Internal medicine residency at the University of Toronto and his fellowship in Pulmonary and Critical Care Medicine at BMC. During his fellowship, Dr. Spira obtained a master's degree in Bioinformatics from Boston University.
Since his 2003 appointment to the BU faculty, Dr. Spira has built a translational research program that focuses on genomic alterations associated with smoking-related lung disease, leading to a molecular test for the early detection of lung cancer that has successfully translated into the clinic (PerceptaTM) as well as a novel therapeutic for COPD that is in preclinical development. His research program is based on the paradigm that smoking and other inhaled carcinogens create a 'field of molecular injury' in epithelial cells that line the respiratory tract. By sampling these relatively accessible airway cells, Dr. Spira's lab has developed novel diagnostic and therapeutic biomarkers for lung cancer and COPD as well as a non-invasive approach for measuring the physiological response to a number of inhaled environmental exposures. He has co-founded both a molecular diagnostics company and a pharmaceutical company in order to translate these tools from "bench to bedside".
He serves as Principal Investigator on grants from the National Cancer Institute (NCI); National Heart, Lung, Blood Institute (NHLBI), National Institute of Environmental Health Sciences (NIEHS) and the Department of Defense (DoD), and has authored more than 100 peer-reviewed publications. Dr. Spira was a permanent member of the NIH's Cancer Biomarker Study Section (CBSS) and currently serves as Senior Editor at Cancer Prevention Research as well as Associate Editor at the American Journal of Respiratory and Critical Care Medicine. He was elected a member of the American Society for Clinical Investigation (ASCI) in 2010 and a member of the Association of American Physicians (AAP) in 2017.
Other Positions
Professor

,

Computational Biomedicine

,

Medicine

,

Boston University Chobanian & Avedisian School of Medicine

Professor

,

Pathology & Laboratory Medicine

,

Boston University Chobanian & Avedisian School of Medicine

Section Chief of Medicine in Computational Biomedicine

,

Computational Biomedicine

,

Medicine

,

Boston University Chobanian & Avedisian School of Medicine

Member

,

BU-BMC Cancer Center

,

Boston University

Member

,

Pulmonary Center

,

Boston University

Member

,

Evans Center for Interdisciplinary Biomedical Research

,

Boston University

Member

,

Bioinformatics Graduate Program

,

Boston University

Member

,

Genome Science Institute

,

Boston University

Graduate Faculty (Primary Mentor of Grad Students)

,

Boston University Chobanian & Avedisian School of Medicine, Graduate Medical Sciences
Education
McGill University

, MD

Boston University

, MSc

Vanier College

, DEC