Alec J. Uy, MD
Assistant Professor, Family Medicine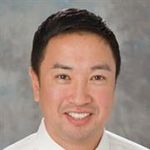 276 International Circle, Unit G Second Floor
Biography
I was born and raised in Detroit, Michigan. I went to the University of Michigan for college. Afterwards, I spent some time working for Lockheed Martin at Johnson Space Center, supporting projects for NASA. I studied at Wayne State University School of Medicine and later completed my residency at Good Samaritan Regional Medical Center in Phoenix. After my training, I helped to create a private practice in Gilbert, Arizona. I am happy to say that this clinic is doing well, and will be servicing the needs of that community for many years to come. In addition, I have intermittently spent time working as a traveling doctor on the islands of Oahu and Maui. I am board-certified by the American Board of Family Medicine.
My initial attraction to family medicine was the challenge of the job. I knew that the specialty of family medicine allowed the opportunity to become an integral part of generations of family members' health. The scope of the practice is wide – family medicine physicians practice outpatient pediatrics, women's health, orthopedics, dermatology, and geriatrics, along with preventive care.
I believe in the team approach to health care. The doctor/patient relationship is a partnership. While we do everything we can to help, we also need for you to do your part. A healthy diet, regular exercise, avoidance of tobacco, and moderate consumption of alcohol are basic life adjustments that can go a long way in preventing or controlling chronic diseases like diabetes, high blood pressure and high cholesterol. Remember that we can only care for you as much as you care for yourself.
I am also proud to be a Team Physician for the San Jose Sharks®.
While seeing patients is my main job, I also serve as the clerkship site director for Stanford and Boston University. We teach medical students monthly during their clinical training years. It is a joy to have them involved in patient care and they are eager to learn from both doctors and patients alike. The students are eager to learn from all of my patients.
Other Positions
Kaiser Permanente San Jose Medical Center
Education
Wayne State University School of Medicine

, MD

Wayne State University

, MS

University of Michigan at Ann Arbor

, BS