Alan Fine, MD
Professor, Medicine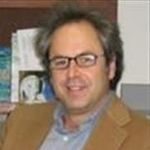 72 E. Concord St Housman (R)
Biography
Research interests include:
-Stem Cells
-Injury Repair
-Lung Development and Regeneration
-Mesothelium
Clinical interests include:
General Pulmonary Medicine. Dr Fine is a Professor in the Department of Medicine and attends on the general pulmonary consult service, medical intensive care unit and acute pulmonary care clinics at the Boston VA Medical Center. In addition, Dr. Fine leads an active research laboratory. He is an-NIH funded Principal Investigator and Director of the Stem Cell Biology Program at the Boston University Pulmonary Center. He is also the recipient of a Congressionally Directed Medical Research Program Award (CDMRP) that is focused on developing novel cell based treatments for acute lung injury.
Background and detailed interests:
Knowledge about the identity, localization, and biology of lung stem/progenitor cells has lagged behind what is known for other organ systems. This state-of-affairs is a direct result of a variety of technical issues such as a deficiency of informative markers that can be used to precisely characterize putative stem cell populations in the lung. Advancements in the field have also been limited by impediments imposed by the unique biology of the lung, including its marked cellular complexity and slow cell turnover. One additional fundamental limitation in our knowledge base is an uncertainty over the true extent of adult lung regeneration.
The Fine laboratory is addressing these broad themes in a variety of experimental contexts, including mouse lung development and in models of adult lung injury repair. Using these systems, we seek to identify reparative and progenitor cell lung populations, and the genetic programs that control their fate. One particular interest involves understanding the origin, expansion mechanisms, and differentiation pathways controlling bronchial and pulmonary artery vascular smooth muscle cells during embryogenesis and disease. One example of this work is our focus on the role of Notch3 signaling in regulating vascular smooth differentiation in the peri-natal period. Our data indicate that this signaling system controls key aspects of a mature vascular smooth muscle cell phenotype, including a capacity to respond to vasoactive agonists in post-natal life. For these studies, we developed a series of unique mice that enable the high fidelity and independent isolation of bronchial or vascular smooth muscle cells for analysis. We have also generated a series of cell specific genetic mutants to support this line of investigation. An important extension of this work is to understand how the phenotype of smooth muscle cell populations becomes altered in disease. One salient example is elucidating the molecular basis for bronchial hyper-reactivity in neo-natal and adult asthma. Clarification of these issues has broad implications for understanding the basic biology of the lung and also for the design of therapies for asthma, pulmonary hypertension, and interstitial pulmonary fibrosis.
Our new focus on lung mesothelium is another example of our interest in deciphering the origin and differentiation pathways controlling the lung's mesenchymal elements. Using a variety of novel genetic mouse models along with embryonic lung cultures, the contribution of mesothelial cells to normal lung development is being investigated. The objective of this work is to determine the specific types of differentiated lung cells that arise from the mesothelium along with the key signals involved in these cell fate decisions. These studies address important questions regarding the role of these cells not only in development, but also in homeostasis and disease.
Other Positions
Member

,

Pulmonary Center

,

Boston University

Member

,

Center for Regenerative Medicine

,

Boston University

Member

,

Evans Center for Interdisciplinary Biomedical Research

,

Boston University

Graduate Faculty (Primary Mentor of Grad Students)

,

Boston University Chobanian & Avedisian School of Medicine, Graduate Medical Sciences

Boston Medical Center
Education
University of Michigan

, MD

University of Michigan

, BA