Abdulmaged M. Traish, PhD
Professor Emeritus, Urology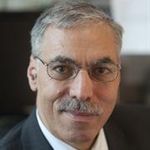 72 E. Concord St Building A
Biography
Abdulmaged Traish is Emeritus Professor of Urology at Chobanian and Avedisian School of Medicine. He earned a B.Sc., in Chemistry & Botany form the University of Tripoli, Tripoli, LIBYA in 1971 and a Ph.D., in Biochemistry from Boston University, Boston, MA in 1978. After two years of training as a postdoctoral Fellowship in the Department of Biochemistry at Chobanian and Avedisian School of Medicine, he was appointed as an assistant research professor of Biochemistry in the Department of Biochemistry. Professor Traish also earned Master of Business Administration (MBA) from Boston University School of Management in 1993.
Over the past three decades, Dr. Traish has contributed significantly, through teaching, education and basic research, to the field of biochemistry and physiology of reproductive and sexual medicine. His most important contributions to the field of sexual medicine are the development of experimental animal models to investigate the endocrine regulation of sexual arousal physiology and function in males and females and his pioneering work on the basic mechanisms of sex steroid hormones on erectile physiology. Professor Traish has been successful in procuring research funds from the National Institute of Health as well as from the Private Sector and was instrumental in the establishment of the institute for sexual medicine at Chobanian and Avedisian School of Medicine.
Professor Traish had served as an advisor/mentor for more than 48 students who earned a Master of Arts in Medical Sciences degree and was a reader on their thesis dissertation. He also mentored 5 doctoral students (Ph.D.) who completed their research dissertation in his laboratory. Professor Traish has advised and served as mentor for physician-scientists, medical residents and research fellows from several countries including Italy, South Korea, Turkey, Greece and the USA, who sought research training in his laboratory.
Professor Traish has authored and co-authored over 185 original research publications and several book chapters and co-edited one of the first books on female sexual function and dysfunction. Dr. Traish' research lead to several inventions including seven patents, approved by the USA Department of Patent Office.
As an outstanding teacher, Professor Traish was awarded the Educator of the Year award by Council on Faculty Affairs Award for Excellence in Teaching in Graduate Sciences, in 2000 and once again in 2004. In 2006, Professor Traish was awarded the highest Teaching Award given by Boston University to an outstanding professor for teaching "The Metcalf Prize & Cup for Teaching Excellence". As an outstanding researcher and pioneer in field of sexual medicine, Dr. Traish delivered more than 90 lectures on his research in various National and International conferences, congresses and Universities in the US, Europe, Asia, Africa and Latin America.
Professor Traish is the Research Director of The Institute for Sexual Medicine at Chobanian and Avedisian School of Medicine. He served as a member of the Medical School Curriculum Committee, the Grading Committee, the Department of Biochemistry Admissions Committee, the Medical school Admissions Committee, a Member of the Medical School Academies, Chaired the Graduate Medical Sciences Program Advising Committee and is a member of the Advisory Group for BU-Works Committee. Dr. Traish serves on the editorial boards of several Journals and an ad hoc reviewer for many journals in his field.
Other Positions
Professor Emeritus

,

Boston Medical Center

Graduate Faculty (Primary Mentor of Grad Students)

,

Boston University Chobanian & Avedisian School of Medicine, Graduate Medical Sciences
Education
Boston University

, PhD

University of Tripoli

, BS