Hiring Our Heroes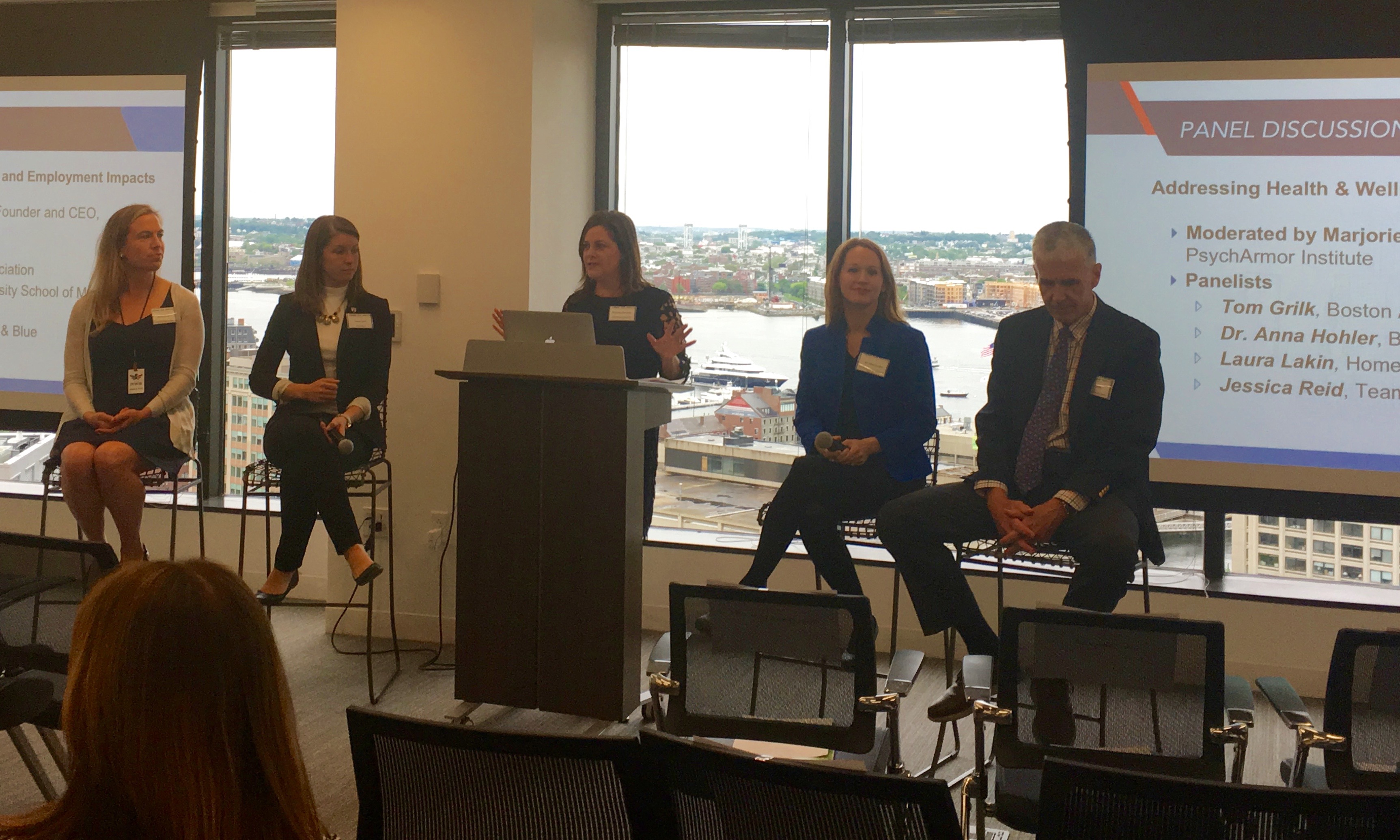 Panel Explores Connections Between Health and Employment
Veterans and military members face a number of challenges when transitioning to the workforce. While military experience and skills are applicable to civilian occupations, this transferability isn't always straightforward. Some of the skills that make Veterans and service members such valuable employees, including leadership skills, management expertise, and critical thinking, are also the most difficult to articulate on a resume. The strain of transitioning from military to civilian life can take a toll on the health of our service members, adding to the complexity of the job search.
Hiring Our Heroes is a nationwide initiative of the U.S. Chamber of Commerce Foundation aimed at supporting Veterans, service members transitioning to civilian life, and their spouses in their search for meaningful employment. Recently, the program hosted a community roundtable at the downtown offices of the Greater Boston Chamber of Commerce. The event highlighted Boston's history of military community and family support and showcased many leading industries that have demonstrated a commitment to hiring Veterans and military members. Representatives from the city's academic community were invited to discuss trends in Veteran and military employment and career support.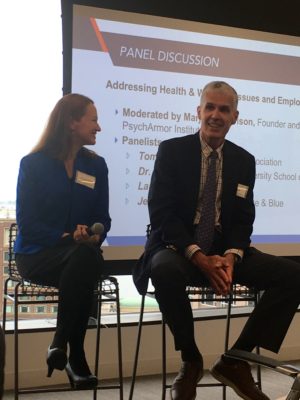 Anna Hohler, MD, Associate Professor of Neurology and Director of the Boston University Center for Military and Post Deployment Health, served as a panelist for a discussion titled "Charles River Chat: Addressing Health & Wellness Issues and Employment Impacts." Hohler joined panelists Tom Grilk, CEO of the Boston Athletic Association; Chris Irving, Chapter Captain of Team Red, White, and Blue; and Laura Lakin, Associate Director of Veteran Outreach and Peer Support at Home Base. The panel was moderated by Marjorie Morrison, founder and CEO of the PsychArmor Institute.
Hohler highlighted the military health efforts of Boston University and the VA Boston Healthcare System, including a new initiative called WoVen aimed at reintegrating women Veterans into civilian life.  She discussed the need to study our soldiers for characteristics, biomarkers, and genetics leading to increased wellness and resiliency.  Finally, she advocated for longitudinal studies on aging in our Veterans.
"Our Veterans and transitioning military members are a valuable asset to the American workforce," Hohler said. "Supporting the health of this population is critical to career success."
Photo caption: Anna Hohler, MD and Boston Athletic Association CEO Tom Grilk discuss wellness initiatives aimed at Veterans.