Congratulations to the following faculty on their recent promotion.
Professor
Elizabeth Mitchell, BUSM, Emergency Medicine, is an expert on narrative medicine and medical humanities. She developed an innovative radiology of emergency medicine curriculum and co-authored a book to facilitate medical student transition from the basic sciences to clinical rotation in the ED. She has mentored medical and allied health students in the ED and has taught Introduction to Clinical Medicine (ICM-1, 2) for first- and second-year medical students for many years. Mitchell uses narrative writing and the humanities to alleviate physician burnout and improve patient care. She led the "Open Mic" event at the national American College of Emergency Physicians annual meeting as a forum for participants to share music and narrative writings. Her poetry and essays are widely published and "The Apocalypse," a poem about the pandemic published in The New York Times, has received international recognition. She has received numerous awards from the Mayor and City of Boston, the Boston Celtics and many other organizations.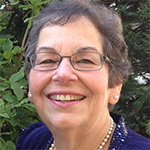 Ruth Rose-Jacobs, BUSM, Pediatrics, a researcher, clinician, teacher and mentor in the Division of Developmental-Behavioral Pediatrics (DBP), addresses the many important complex issues affecting the health and well-being of children and families experiencing poverty. Her NIH and private foundation grants supporting her research have explored the often, inter-related issues of prenatal and youthful substance exposure, exposure to violence, social determinants of health and parenting interventions. As the Director of the Infant and Child Development Laboratory and in the clinic, she teaches and mentors the next generation of clinicians and researchers. A frequent national conference presenter, her leadership roles include state and federal committees, professional, university and state boards associated with clinical education, and organizations associated with serving at-risk children, parents and adults.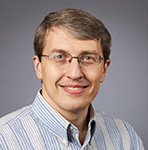 Eugene Y. Kissin, BUSM, Medicine/Rheumatology, is an expert on musculoskeletal ultrasound. For the past 15 years, Kissin, among the earliest North American rheumatologists to formally train in this area, then developed a formal Musculoskeletal Ultrasound Training program, which he directs.
Kissin, a founding member of the Ultrasound School of North American Rheumatologists (USSONAR) in 2007, has been its Program Director since 2008, and served as President from 2014 to 2016. Kissin has trained more than 400 rheumatology fellows from more than 50 US fellowship programs with personalized ultrasound scans submission feedback, reading and ultrasound technique practice assignments, and a hands-on workshop. He has also recruited and trained 50 faculty members who now train other rheumatologists and developed a competitive enrollment pathway for trainee participation. He also developed a website to disseminate musculoskeletal ultrasound teaching with a focus on ultrasound study submission by participants for personalized feedback over an eight-month course of study, as well as training manuals, video demonstrations, scanning technique assignments, written examinations and the annual hands-on observational skills-based examination.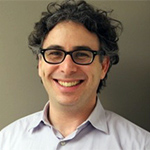 Benjamin P. Linas, BUSM, Medicine/Infectious Diseases, focuses on health economics and public health policy to address the syndemic of HIV, HCV and substance use disorders. He has advanced the syndemic concept which is now the organizing philosophy of the U.S. Centers for Disease Control and Prevention (CDC) and many Departments of Public Health. Linas established the evidence base that informs current U.S. CDC and U.S. Preventive Services Task Force (USPSTF) guidance for HCV screening in the U.S. and his work is changing the way that CDC and Departments of Public Health estimate the burden of drug use. He has been an invited speaker at the National Academies of Science Engineering and Medicine, and served on the AASLD-IDSA HCV Guidance Panel, CDC/HHS HCV Advisory Council (CHAC) and on the Executive Leadership of the NIDA Center for Health Economics of Treatment Interventions for Substance Use Disorder, HCV and HIV.
Linas, a dynamic leader during the COVID-19 pandemic, organized COVID-19 research at BUMC in March 2020. He developed and streamlined a COVID-19 research infrastructure that includes two biorepositories, an electronic health record data repository and a robust clinical trials program. Under his leadership, Boston Medical Center became a founding member of the NIH-sponsored initiative, Community Engaged Alliance against COVID-19 Disparities (CEAL), which places BU faculty and community partners at the epicenter of the ongoing national effort to address medical and scientific mistrust among BiPOC communities.
Associate Professor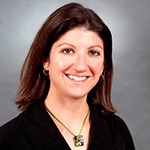 Amy M. Linsky, BUSM, General Internal Medicine, focuses on shared decision-making to foster de-implementation of low-value care. Specifically, she studies deprescribing, the process of intentionally discontinuing medications via patient-provider communication to reduce the use of medications whose potential benefits no longer outweigh potential harms. The goal is to reduce polypharmacy and adverse drug events while simultaneously using limited healthcare resources more efficiently and improving patient quality of life. She also studies shared decision-making in the context of goals of care conversations and preferences for life sustaining treatment.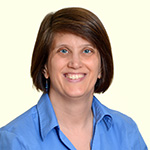 Amy E. Sobota, BUSM, Pediatrics is a pediatric hematologist whose major clinical and research focus is on the transition from pediatric to adult care for adolescents and young adults with sickle cell disease. Her work has better defined the issues with this transfer of medical care, identified resources that improve outcomes, and defined novel interventions to improve transition readiness and self-management in this vulnerable population. She also studies social determinants of health (e.g. food insecurity or lack of reliable transportation) that directly or indirectly impact the health of her patients with sickle cell disease. She developed innovative programs (e.g. screening for social determinants of health in the outpatient clinic and partnering with Uberhealth to provide rides to clinic for families with transportation insecurity), that decreased no-show rates in clinic and are now being replicated throughout the hospital.