Syringes, Oranges, and Faculty Help Train More Than 100 Volunteer COVID Vaccinators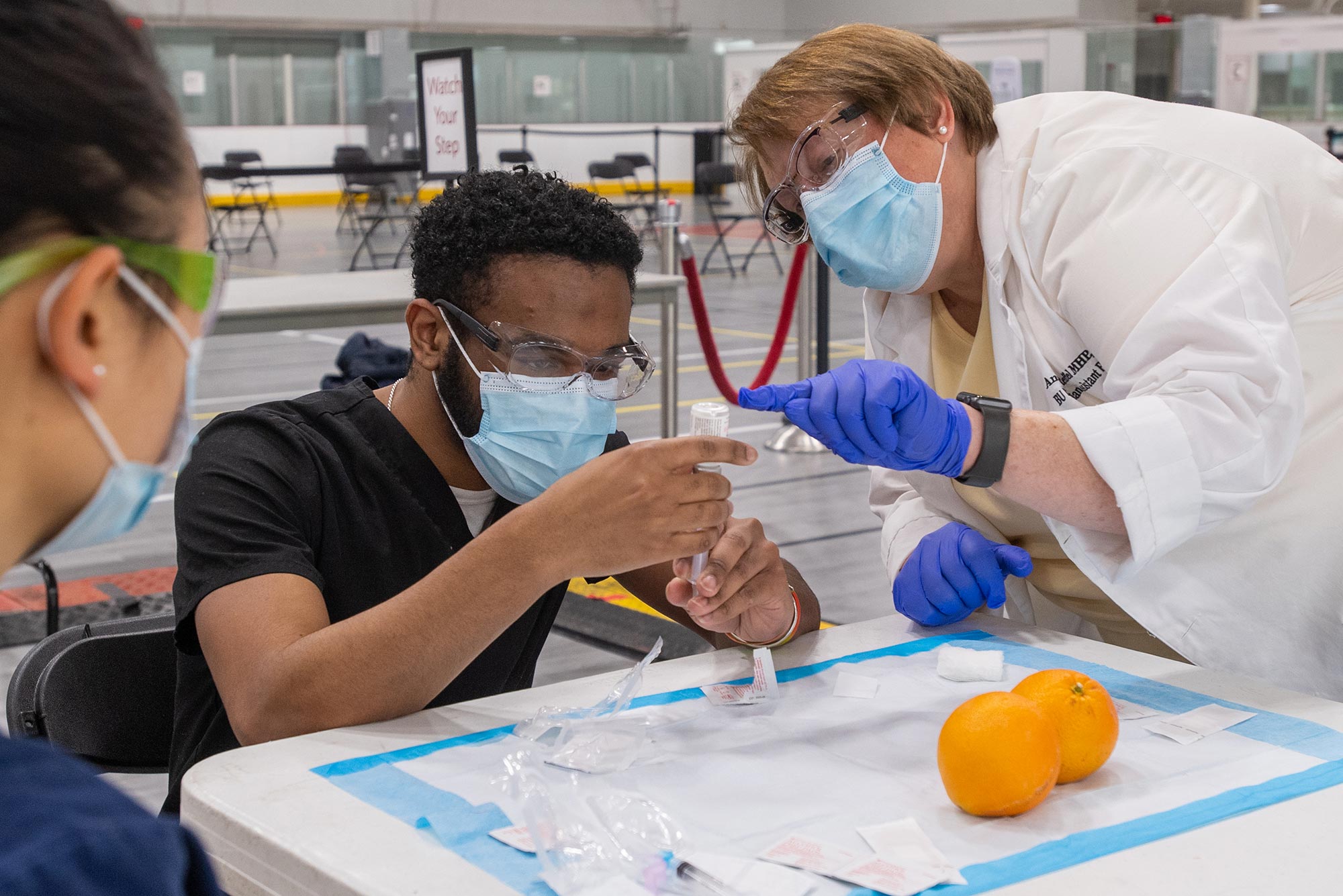 With thousands of COVID-19 vaccines being administered every day across the state, there is an urgent need for people trained to give shots. That explains why on Sunday morning, Boston University Medical Campus students Aesha Patel and Tucker Berk were not outside enjoying the springlike weather, but inside the FitRec gym sticking syringes into oranges—and then into each other's arms.
Patel (MED'23), Berk (MED'24), and 119 other future physicians, physician assistants, and dentists were an all-volunteer army in scrubs. They had enlisted as soon as the call went out in early February for vaccinators, and now they were reporting to FitRec for the hands-on part of their training.
Read more on BU Today.