Housing Resources

Welcome! Housing Resources is here to help Boston University Medical Campus students find a place to live in the Boston and surrounding areas. We are here to walk you through the entire housing search process — from picking a neighborhood to finding a roommate to signing a lease. Even after you find a place to live, we can help you with any issues you may have getting settled in Boston or working through any roommate or landlord conflicts.
You can reach us on the Medical Campus at:
Boston University School of Medicine
Housing Resources
72 E Concord Street A-311
Boston, MA 02118
617-638-5125
Office Hours: M-F 8:30 AM-5:00 PM
Directions to the Medical Campus by car
Services provided by Housing Resources:
Contact Barbara for expert advice
Assistance and encouragement
Off-Campus listings
Roommate connections
Area realtor advise and neighborhood leads
Help with landlord issues and crises
Links to Housing Resources Webpages:
Click on the map for a larger view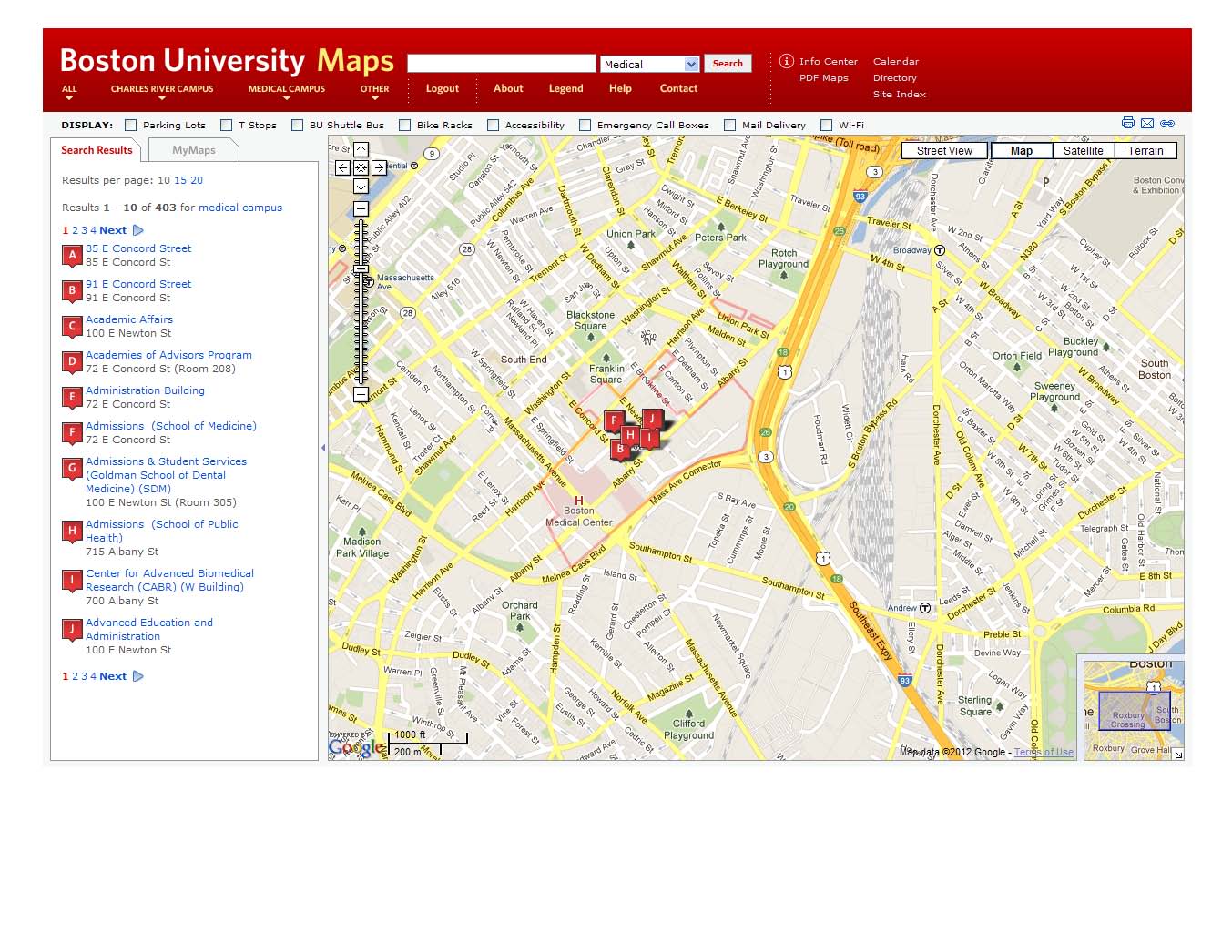 Connect to the Boston University Off-Campus Services Listings for apartments and roommates – to search or list a space.
Students: Click here to search the listings.
Landlords: Click here if you have an apartment to rent or a room to fill in your apartment.
Searching the listings requires a BU Kerberos password and login. If you are a newly accepted student and need to create your Kerberos password, you can start the process by setting up an early bird account.