Spotlight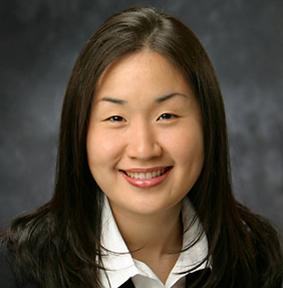 The leadership of the Boston University Department of Dermatology Residency Program is thrilled to announce the addition of Jean S. McGee, MD, PhD as the Assistant Residency Program Director effective July 1, 2018.
Dr. McGee graduated from Cornell University with AB cum laude in Biological Sciences and MS in Nutritional Biochemistry. She then received her PhD in Molecular Biology from Princeton University, followed by her MD degree from Rutgers University. Dr. McGee completed her dermatology residency training within our program in 2016 and served as the assistant chief resident and chief resident during the last two years of her training.
Since joining our department as a faculty member in 2016, she has served as the Director of Laboratory for Translational Epigenetic Research. Her research program focuses on investigating the role of epigenetics in the pathogenesis of inflammatory skin diseases. Dr. McGee is also actively recruiting patients for her clinical study, exploring the relationship between gut microbiome and inflammatory skin diseases.
Dr. McGee is a committed educator and a leader both in her research and clinical practice. Congratulations, Dr. McGee!