Andrey Sharov, MD PhD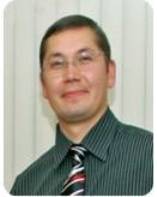 Research Assistant Professor of Dermatology
Administrative Office
Boston University School of Medicine, Dept of Dermatology
609 Albany Street, J-405, Boston, MA 02118
Tel: 617-638-5553
Fax: 617-638-5515
Education
Chuvash State University School of Medicine, Cheboksary, Russia – MD (1991-1997)
Chuvash State University School of Medicine, Cheboksary, Russia – PhD (1997-1999)
Department of Dermatology, Boston University School of Medicine – Postdoctoral Training (2001-2006)
Research Interests
Skin Development, Hair Cycling, Epigenetics, Epithelial Stem Cells, Pigmentation and Melanoma
Summary
Dr. Sharov is a former recipient of the American Academy of Dermatology Scholarship Award, the North American Hair Research Society Mentorship Award, and the Research Scholar Award for Melanoma/Non-Melanoma Skin Cancer and Edward L. Milstein Research Scholar Award in Melanoma and Skin Cancer from the American Skin Association. Currently, Dr. Sharov is a recipient of the Mentored Research Scientist Development Award from the National Institute of Arthritis and Musculoskeletal  and Skin Diseases/NIH. Dr. Sharov is studying the molecular mechanisms of skin development, with particular emphasis on the regulation and maintenance of adult stem cells in the skin. His research focuses on dissecting the signal transduction pathways which regulate stem cell quiescence to better understand how alterations in these signaling pathways contribute to melanoma and non-melanoma skin cancers.
Selected Publications
Paus R, Haslam IS, Sharov AA, Botchkarev VA. Pathobiology of chemotherapyinduced hair loss. Lancet Oncol. 2013; 14:e50-9.
Fessing MY, Mardaryev AN, Gdula MR, Sharov AA, Sharova TY, Rapisarda V, Gordon KB, Smorodchenko AD, Poterlowicz K, Ferone G, Kohwi Y, Missero C, Kohwi-Shigematsu T, Botchkarev VA. p63 regulates Satb1 to control tissue-specific chromatin remodeling during development of the epidermis. J Cell Biol. 2011; 194:825-39.
Sharov AA, Schroeder M, Sharova TY, Peters EM, Botchkarev VA. Matrix metalloproteinase-9 is involved in regulation of hair canal formation. J Invest Dermatol. 2011; 131, 257-60.
Sharov AA, Mardaryev AN, Sharova TY, Grachtchouk M, Atoyan R, Byers HR, Seykora JT, Overbeek P, Dlugosz A, Botchkarev VA. BMP antagonist Noggin promotes skin tumorigenesis via stimulation of the Wnt and Shh signaling pathways. Amer J Pathol, 2009, 175:1303-1314.
Sharov AA, Sharova TY, Mardariev AN, Tommasi di Vignano A, Atoyan R, Weiner L, Yang S, Brissette JL, Dotto GP, Botchkarev VA. BMP signaling controls hair follicle size and modulates the expression of cell cycle-associated genes. Proc Natl Acad Sci USA, 2006, 103, 18166-18171.
Sharov AA, Fessing MY, Atoyan R, Sharova TY, Haskell-Luevano C, Weiner L, Funa K, Brissette JL, Gilchrest BA, Botchkarev VA. Bone morphogenetic protein (BMP) signaling controls hair pigmentation by means of cross-talk with the melanocortin receptor-1 pathway. Proc Natl Acad Sci USA, 2005, 102, 93-98.
Sharov AA, Weiner L, Sharova TY, Siebenhaar F, Atoyan R, Reginato RA, McNamara CA, Funa K, Gilchrest BA, Brissette JL, Botchkarev VA. Noggin overexpression inhibits eyelid opening via altering epidermal apoptosis and differentiation. EMBO J 2003, 22, 2992-3003.