Meet the CRRO Team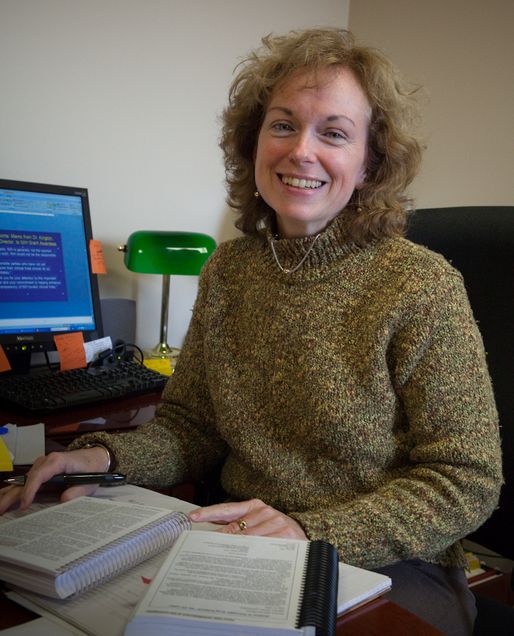 Mary-Tara Roth, RN, MSN, MPH
Director
617-638-8876
mtroth@bu.edu
As Director of the CRRO, Mary-Tara is responsible for defining the office's services and overseeing the implementation of those services to support clinical researchers at BUMC.  In addition, she works at providing services to investigators and study teams, especially in the areas of regulatory consultation and training for all levels of the research team.
Mary-Tara graduated from Tufts University with a BS in Psychology. She also earned a second BS in Nursing from Johns Hopkins University, and a Master's in Nursing and a Master's in Public Health from Johns Hopkins University.  She has also taken 5 courses in clinical research in the BU MACI and Met College programs to earn a certificate in Clinical Research.
Before becoming a nurse, Mary-Tara gained extensive teaching and business experience, working as an assistant teacher focusing on language development in grade school children and then working at a start up high tech PR and marketing company for 8 years. After earning her BS in nursing, she worked as a neuroscience nurse at Johns Hopkins Hospital for five years while working on her masters degrees. In addition to her clinical experience, Mary-Tara's research experience includes 5 years working as project manager for a large scale Alzheimer's disease prevention study (and work on other smaller studies within the Alzheimer's Disease Clinical and Research Program) and 3 years as Research Subject Advocate for the GCRU. In addition, Mary-Tara has been a research participant in seven studies (and counting!).
Russell Gontar
Quality Assurance Manager
617-414-1336
rgontar@bu.edu
Russell is responsible for conducting and managing the quality assurance program to help investigators, study coordinators, and other research staff ensure their studies are conducted in compliance with all applicable regulations, guidance and policy. He also writes the monthly column "From the Auditor's Desk" for the BUMC Clinical Research Times.
Russell has a BFA from Tufts University. He has worked in clinical research for over 15 years and brings a variety of experience and knowledge in the area of quality assurance.
Russell joined the CRRO in 2009 in the role of Research Quality Assurance Manger. Prior to coming to the CRRO, he worked for the BUMC IRB in the role of quality assurance auditor.
Farrah A. Belizaire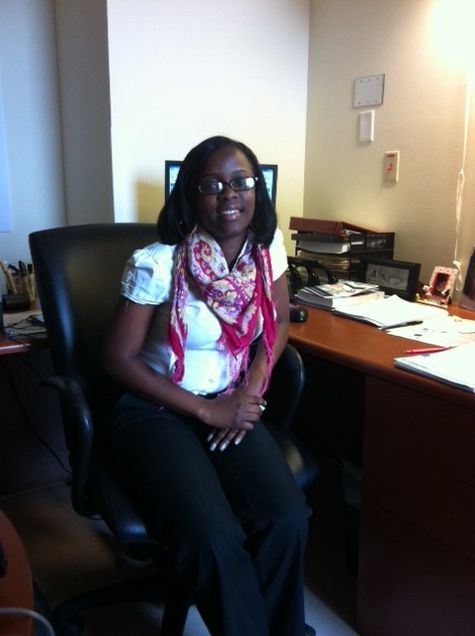 Clinical Research Recruitment Specialist
617-414-1971
farrahab@bu.edu
Farrah joined the CRRO team first as a Research Assistant in January of 2010, and as of June, 2011 she has taken on the role of Clinical Research Recruitment Specialist.
Farrah is responsible for coordinating outreach initiatives and marketing strategies for the Recruitment Services Program and the ReSPECT Registry. As a member of the recruitment team, she serves as a liaison and interpreter to Boston's Haitian community, the third largest Haitian population in the US. Her main duties include recruiting people in the ReSPECT Registry, indentifying and targeting venues to recruit, and consulting with investigators with their recruitment plans and strategies.
Farrah graduated from Boston University in May of 2011, receiving a BS in Health Science with a concentration in Business Administration and Management. Farrah brings to the team experience in PR and implementation of a variety of educational, social, and philanthropic programs.
R. Joshua Reynolds
Clinical Research Recruitment Specialist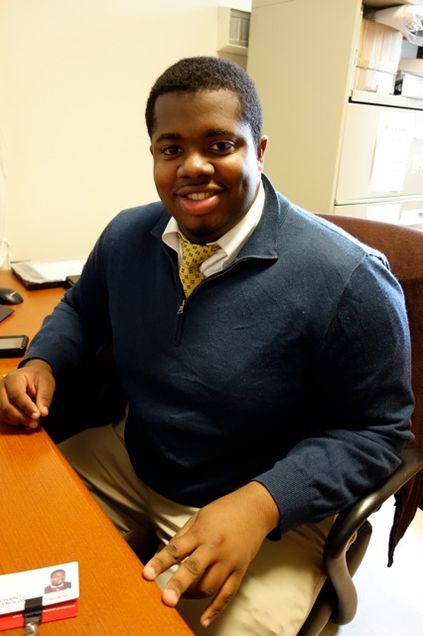 617-414-1971
rjoshua1@bu.edu
Joshua is responsible for recruitment into the ReSPECT Registry, a database of potential research study volunteers interested in participating in studies or simply learning more about clinical research.  He also performs community outreach to inform the neighboring BUMC communities about the importance of clinical research.
Joshua graduated from Boston University in May 2011 with a Bachelor of Music Degree. He joined the team as a Research Assistant in February 2012 and joined as a Research Recruitment Specialist in September. Joshua brings to the team a diverse background in community outreach and engagement, as well as social event planning and public relations expertise.